October 25, 2019
Were you able to come up with the correct answer? It was a tough one this week. First, let's take a look at the surroundings. The Metropolitan Square building is nearing its 1989 completion date with a strip of scaffolding still visible. The streetlight banners highlight St. Louis Centre, which opened in 1985.
Now comes the hard part – how good is your bus knowledge? The bus shown in this photo is a 1988 Flxible bus model with the old red, orange and yellow paint scheme. However, this particular bus series (8455) didn't go into service until 1989. So…this photo shows a MetroBus on Broadway in 1989.
Thanks for guessing St. Louis!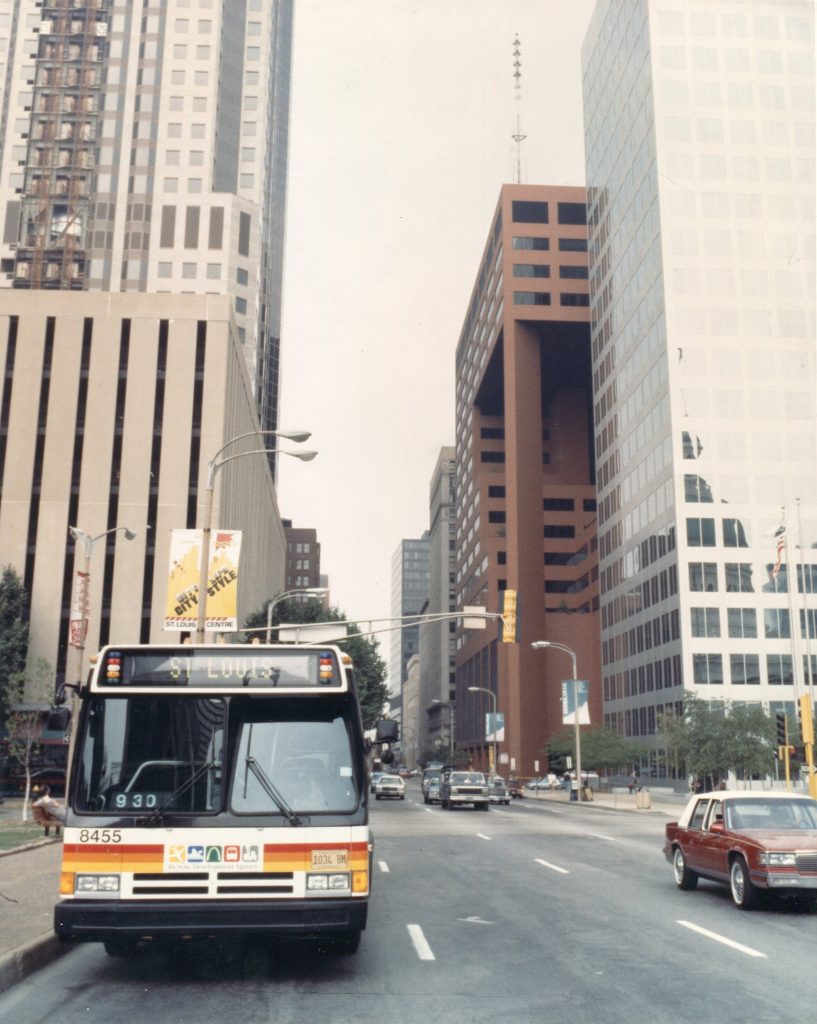 Return to Blog
Categories:
Flashback