October 24, 2019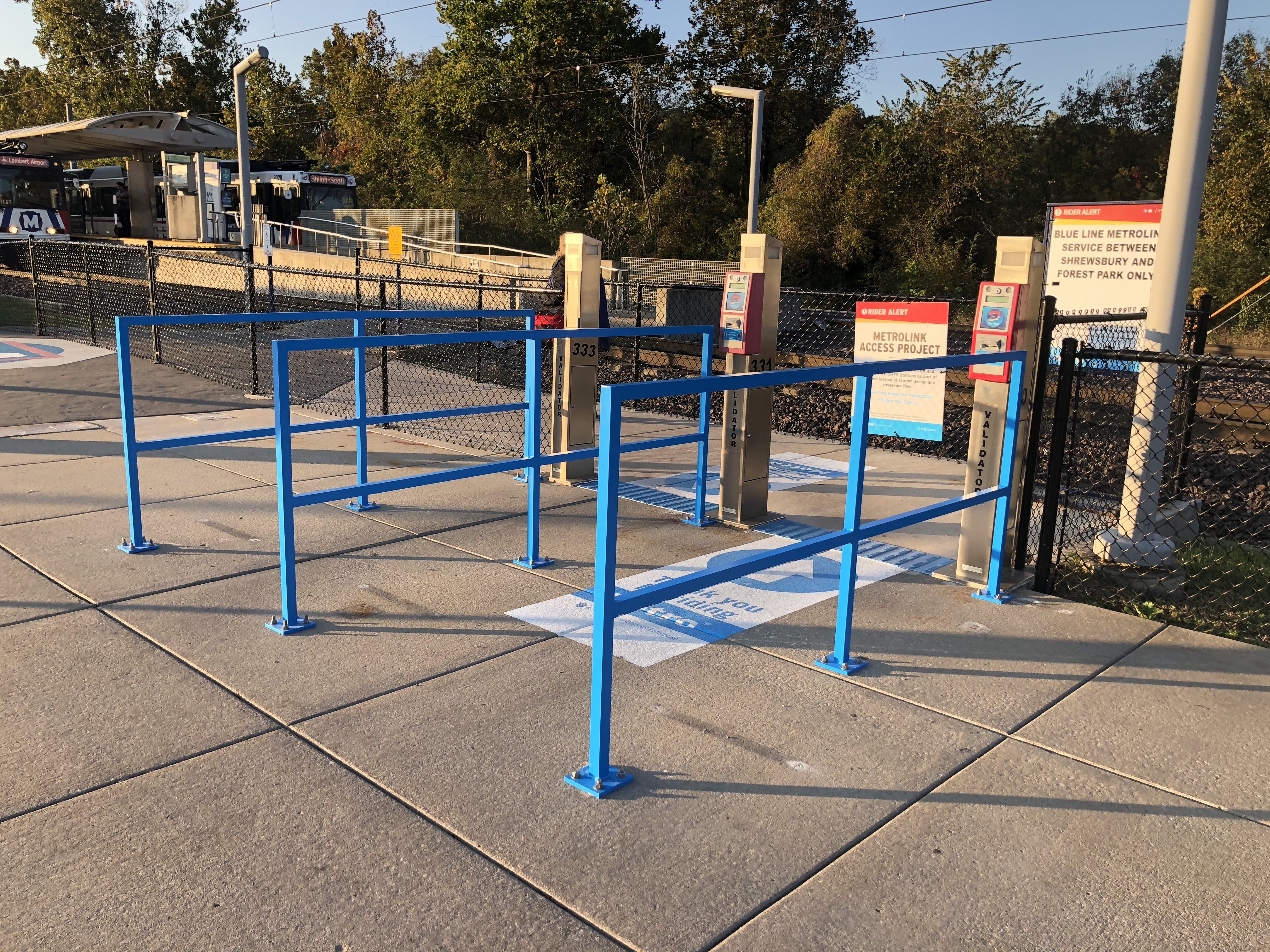 Metro Transit is nearing completion of a MetroLink pilot project that will change how you access platforms at the Delmar Loop and Central West End MetroLink Stations.
The MetroLink Access Project was launched in September 2018 to evaluate how changing the way passengers access MetroLink would impact safety and the overall customer experience. This year, the project was expanded to install new infrastructure at the Delmar Loop and Central West End MetroLink Stations.
"The feedback we have received from customers, our professional law enforcement partners and our Public Safety team has been overwhelmingly positive since we launched the pilot program last fall," said Taulby Roach, Bi-State Development President and Chief Executive Officer. "We are building on that success by expanding the program to two of the system's most popular stations — the Delmar Loop and Central West End Stations."
Due to the MetroLink Access Project, the Hodiamont entrance to the platform of the Delmar Loop MetroLink Station, will close effective Friday, November 1.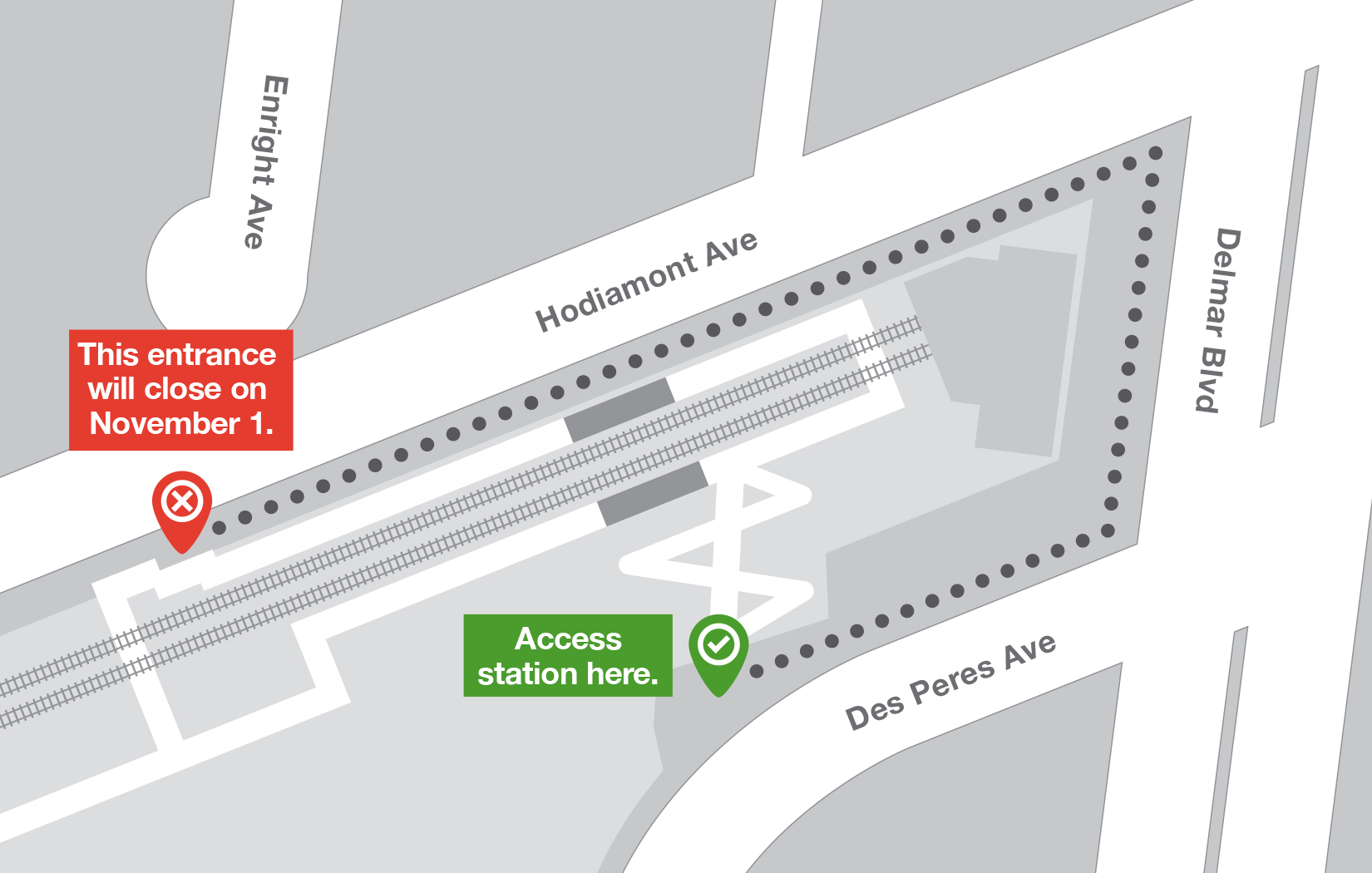 "This project is one of the ways we are making changes to the physical design of the transit system to make it safer and more comfortable for our riders," said Stephen Berry, General Manager of Public Safety for Metro Transit. "By adding new infrastructure and customer amenities to our stations, we can create a better transit experience for our customers and build stronger connections with the surrounding community."
Metro Transit implemented the pilot project last year at the North Hanley, Forest Park-DeBaliviere and Fairview Heights MetroLink Stations.
Return to Blog