November 15, 2019
Today's Flashback Friday photo is…different. The location may be a dead giveaway, but can you guess what year this photo was taken? UPDATE: The answer is in! See below.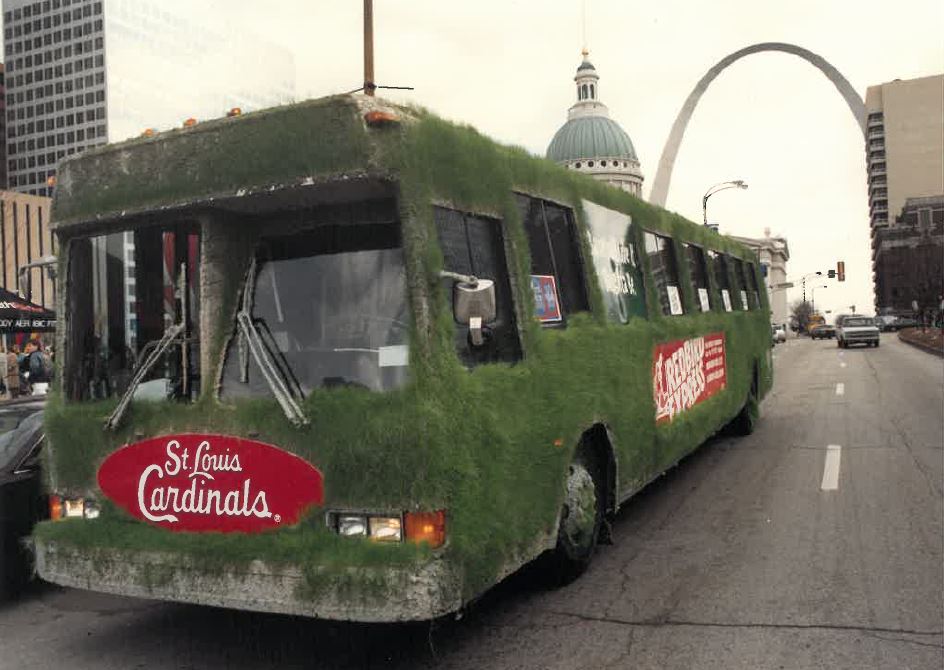 This photo was taken in spring 1996. The "Grass Bus" was an Arts in Transit project, done in partnership with artist Gene Pool, aka Bill Harding, who was known for creating grass-covered clothes and vehicles during the 1990s.
We don't have all of the information, but we believe this project was launched in part to commemorate the return of grass to the old Busch Stadium in 1996, which was using artificial turf since 1970 – hence the St. Louis Cardinals decal on the front of the bus and an appearance of Fredbird (and Weatherbird!) on the transit system with the artist.
If you have any more information, please let us know. Have a great weekend.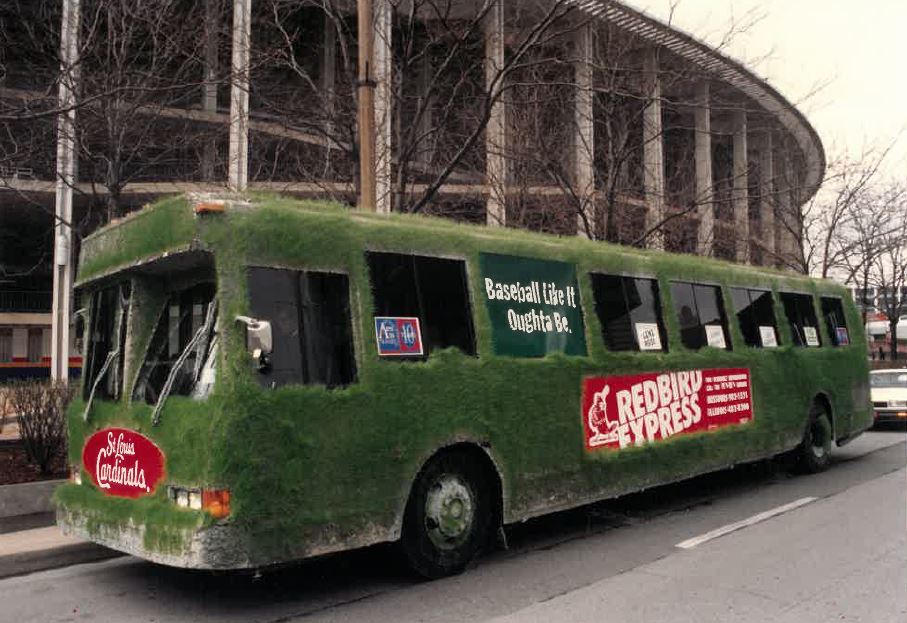 Return to Blog