June 2, 2019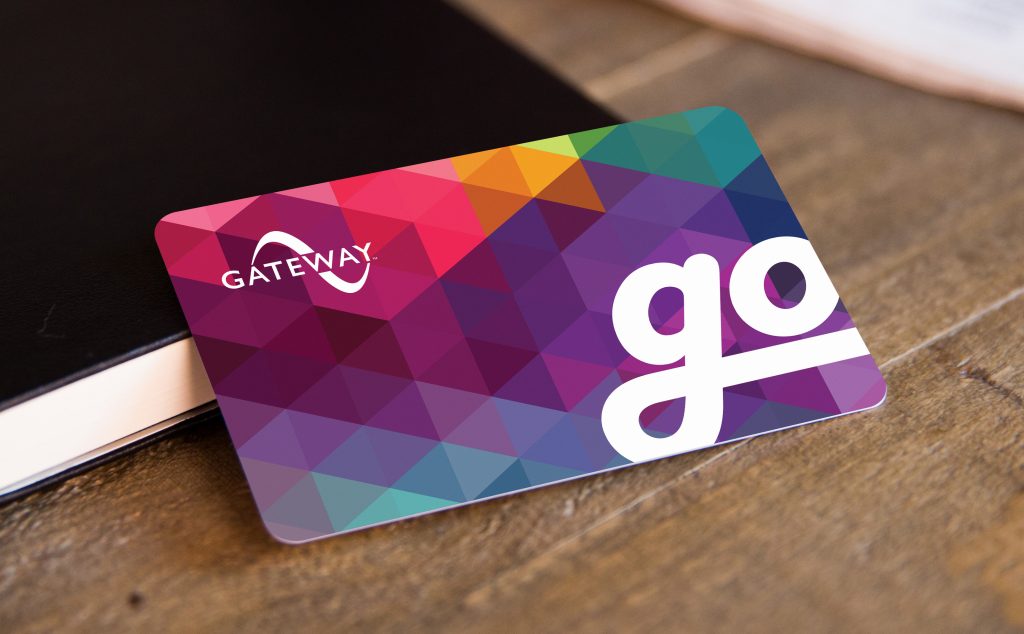 The Gateway Go Card, which provides area youth a 50 percent discount to ride MetroLink and MetroBus returns this summer.
Following the success of the pilot program last summer, the program aims to once again provide mobility and independence to young people in the St. Louis region. The Gateway Go Card gives youth, ages 13 to 25, an affordable option to commute to summer jobs and other destinations.
The initiative is a partnership between the City of St. Louis, St. Louis County, St. Clair County, St. Clair County Transit District, Metro Transit and Bi-State Development. It runs from June 1 through August 31, 2019.
"As a region, when we look to the future, we must focus on our young people and unlocking their ability to connect to new opportunities, so they can realize their full potential as a critical component of our growth, our development and our success as a region," says St. Louis Mayor Lyda Krewson, who is credited with initiating the idea for the test program in 2018.
One of last year's Gateway Go Card success stories comes from Tim'mya who graduated from high school last spring. Tim'mya secured a Gateway Go Card to get to her summer job. That job became a permanent position for Tim'mya and ultimately put her on a path of becoming a veterinarian technician and eventually a veterinarian. Krewson says Tim'mya is just one of the many success stories.
"I can't think of anything more important to the growth and development of our youth than to have that first job opportunity," said St. Louis County Executive Sam Page. "This is a real opportunity to make a real impact in the lives of our young adults and it's great to see Bi-State Development stepping up to provide this program."
St. Clair County Board Chairman Mark Kern sees the program as a way to connect young people to opportunities while also creating lifelong users of the public transit system.
"The Gateway Go Card program is important," he said. "It offers big savings on transit passes and is a simple way we can support our youth and make it easier for them to pursue their dreams, no matter where they are or where they want to go in the bi-state region."
Olympian Jackie Joyner-Kersee supports the Gateway Go Card program which benefits young people who participate in summer activities at the Jackie Joyner-Kersee Foundation.
"Being able to remove the barriers and give our young people, not only at the JJK Center but young people from all over this region, an opportunity to pursue their dreams without any barriers being in the way is a blessing," said Joyner-Kersee.
The Gateway Go card was used about 52,000 times during the pilot program last summer. Metro Transit Executive Director Jessica Mefford-Miller would like to build on that success.
"This is really more than just transit passes," she said. "This is a commitment to expand access to opportunities, to work to ensure we are leading our young people to career paths and not leaving them behind in a growing economy."
Taulby Roach, president and chief executive officer of Bi-State Development, said collaboration is key in making the Gateway Go program successful.
"You strengthen neighborhoods through partnerships and this is evidence of the partnerships that we need," Roach said.
Pick Up Your Gateway Go Card
To secure your Gateway Go Card, provide proof of age using a driver's license, birth certificate, state ID, school ID or passport. You will then be able to purchase transit tickets or passes at a 50 percent discount to ride MetroLink and MetroBus routes on the entire Metro Transit system. This fare program uses a special version of the Metro Transit Gateway Card smart card, and you'll be able to load one-ride tickets, two-hour passes and monthly passes directly onto the Gateway Go Card at half the normal price. The discounted monthly pass is just $39.
Gateway Go Cards for Groups
If you're looking to purchase multiple passes for young members of your summer camp, youth group or other organization, place an order via this online form. Please allow up to five business days for card processing.
Organizations may also request a visit by the Gateway Bus – call 314.982.1500 or email [email protected] for more information.
Where to Pick Up
The Gateway Go Card will be available at three locations:
MetroStore – near the 8th & Pine MetroLink Station – open Monday through Friday, from 8:30 a.m. to 5 p.m.
Metro Transit Access Center – near the Forest Park-DeBaliviere Transit Center – open Monday through Friday, from 8 a.m. to 4:30 p.m.
Gateway Info Bus – operating at local events, summer festivals and community centers
Tuesday, June 4
Noon – 2 p.m.
Civic Center Transit Center
Wednesday, June 5
9 a.m. – 11 a.m.
5th & Missouri Transit Center
Thursday, June 6
4 p.m. – 6 p.m.
North County Transit Center
Return to Blog
Categories:
Transit Benefits