December 18, 2017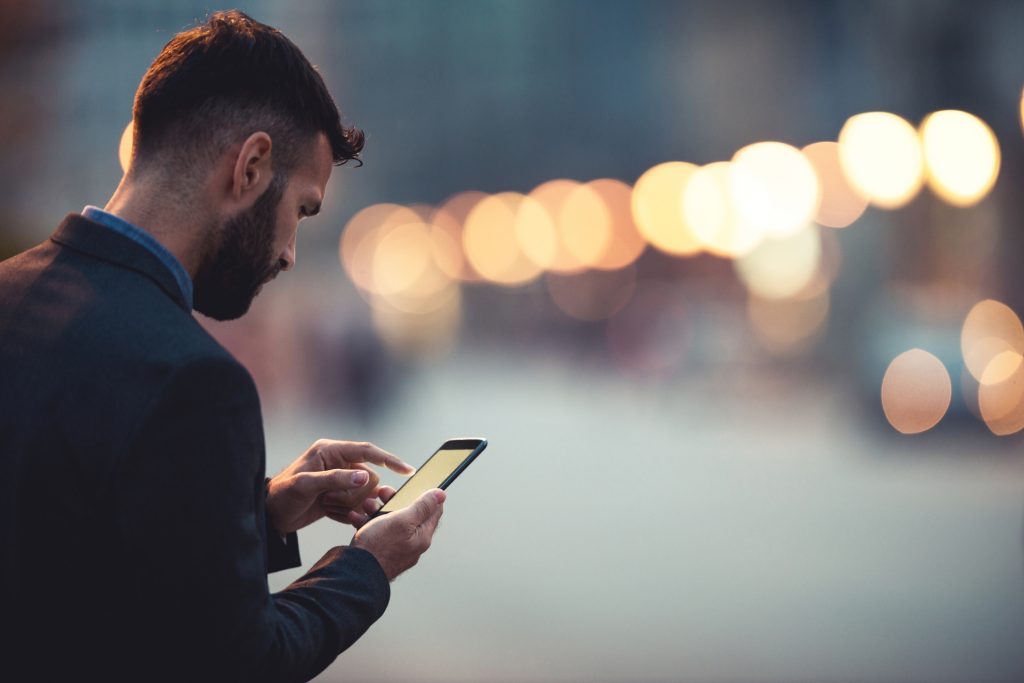 There are several ways to plan a trip on Metro – like the online Trip Planner, the Metro On The Go mobile app, automated phone service and our Transit Information experts.
Now we have two more handy resources you can add to your travel toolbox to get real-time bus information — that can be used anywhere and by almost any type of device.
Text Messaging (SMS)
You can now text Metro to receive real-time MetroBus information right from your bus stop. In addition to travel information, you will also receive any Rider Alerts currently impacting that particular MetroBus route. Here's how it works:
First, you will need to locate your stop identification number on the MetroBus sign. For the most part, the four or five-digit number is located on the bottom left of the bus sign. Text your stop identification number to 79322. After about a minute, you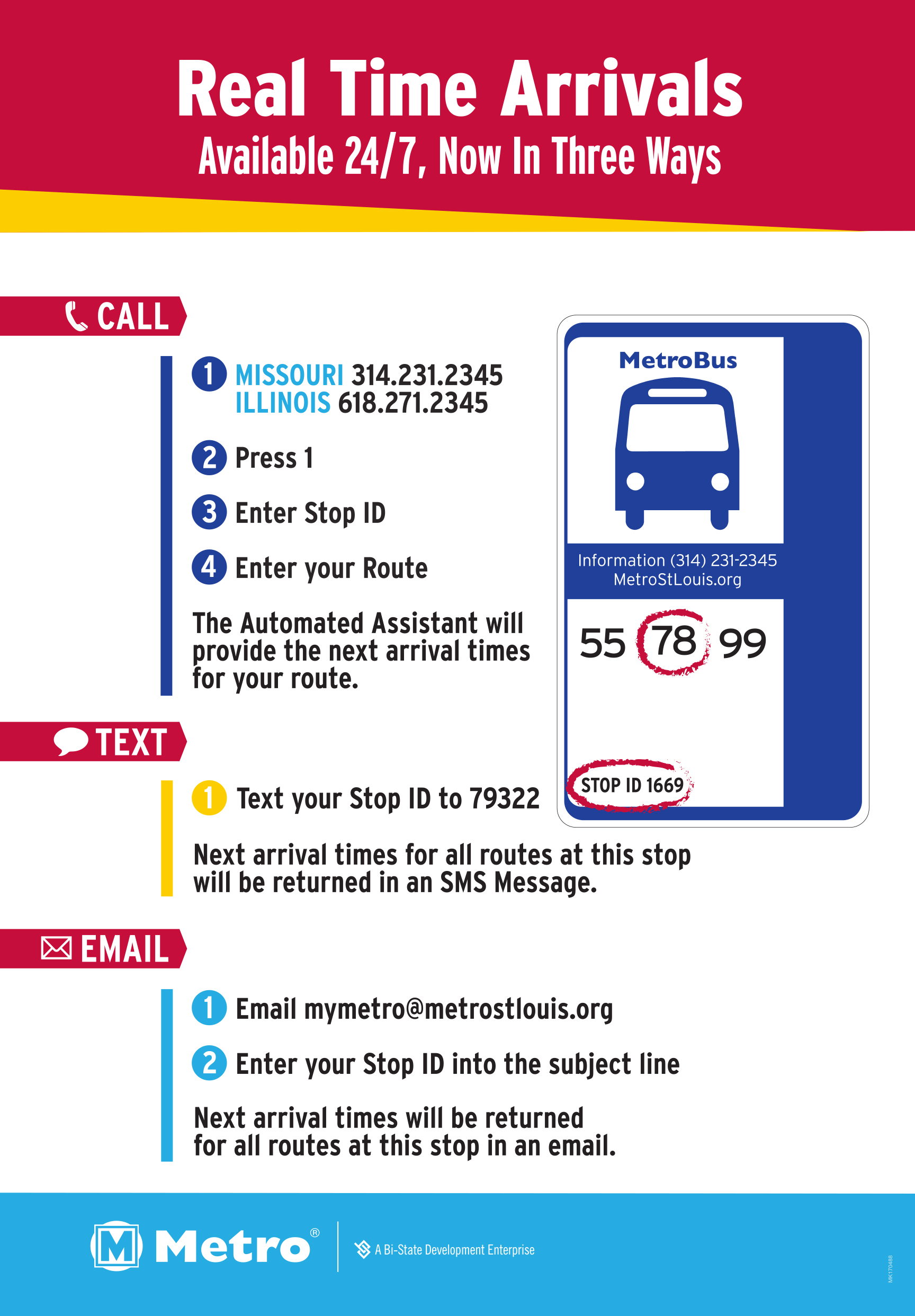 will receive the next real-time arrival times for the bus routes that serve that stop. If a particular route at the stop sign has a active Rider Alert, it will be noted with an asterisk and can access a link to learn more about the Rider Alert.
For a bus stop that serves multiple MetroBus routes, you can isolate a particular route using a simple text feature. For example, if the bus stop ID at 2800 serves the #46 Tesson Ferry and the #110 Affton MetroBus routes, but you only need the next three arrival times for the #46 Tesson Ferry route, simply text 2800-46 to receive trip information for that particular route. This feature also works at major transit hubs like MetroLink stations and Metro transit centers.
E-Mail Notifications
In addition to text (SMS) notifications, you can also receive real-time MetroBus information via email. This feature works similar to the text feature, but provides additional trip information.
First, send an email message to [email protected], and in the subject line, enter your Stop ID number. Remember, you can locate the four or five-digit number on the bottom left of the bus sign. After a few minutes, you will receive an email detailing the schedule and estimated arrival times associated with that specific bus stop. Estimated real-time arrival times are color-coded per its status of arrival (RED – the bus is behind schedule; BLACK – the bus in on schedule; GREEN – the bus is ahead of schedule). We recommend all riders try and arrive at the bus stop 10 minutes prior to departure.
---
These are all tools you can utilize to improve your transit experience and maximize your commute during the week and at any time of day. As always, we're here to help in whatever way you reach us.
Don't forget to download the Metro On The Go app, use TripPlanner online, or contact Metro Transit Information, Monday through Friday from 7 a.m. to 6 p.m. at 314-231-2345 or 618-271-2345.
Return to Blog
Categories:
Technology