September 6, 2018
Metro to Temporarily Modify Access to Three MetroLink Stations
Return to Blog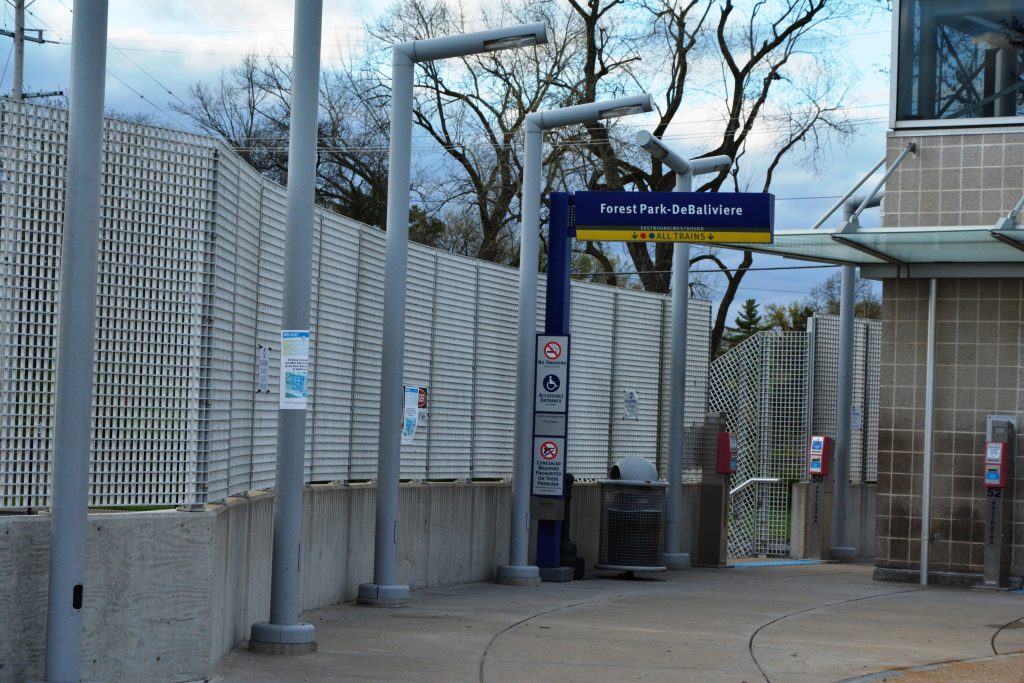 Citizens for Modern Transit and Metro Transit will launch a special pilot project on Monday that'll look at the impact of MetroLink station designs and passenger movement on the light rail system.
As part of the MetroLink Access Project, temporary fencing will be put in place at three MetroLink stations that'll alter how riders access station platforms.
"Safety and security on the Metro Transit system requires a well-defined and coordinated approach, including personnel presence, partnership with regional law enforcement, technology, and station design," said Jessica Mefford-Miller, interim Executive Director of Metro Transit. "This pilot project will help us better understand the role that station design plays in this approach."
The MetroLink Access Project will run for about four weeks at the North Hanley, Forest Park-DeBaliviere and Fairview Heights MetroLink Stations. During the project, Metro Transit security officers and Metro Public Safety officers will check fares and monitor MetroLink passengers as they arrive at the modified platform access points. Each of the three stations will have designated platform entrance and exit areas, so MetroLink riders are asked to follow the directional signage to help cut down on delays.
MetroLink riders using these project stations are also encouraged to have their passes, tickets and valid fares out before they arrive at the checkpoints so they are ready to show them to the officers. This will help keep lines moving during peak commute times and speed up the process of riders getting to the platform to catch their trains. Metro Ambassadors will be at the three stations on Monday and Tuesday to assist riders during the morning and evening rush hour commute.
Return to Blog