November 6, 2018
Metro Transit U-Pass Program Adds Value Beyond the Classroom
Return to Blog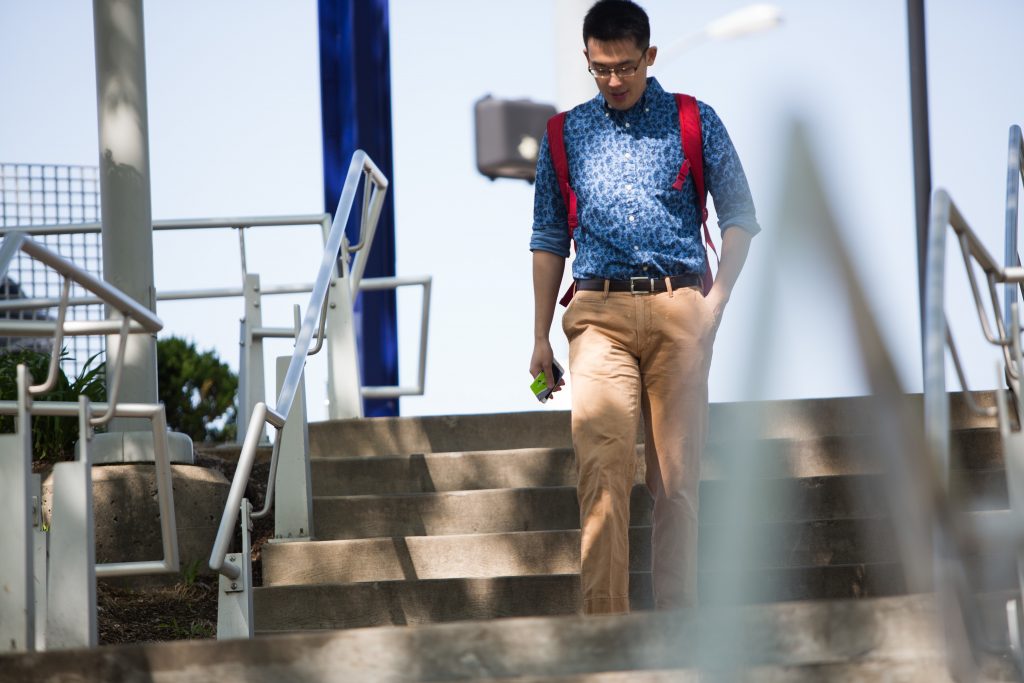 One of the ways Metro is achieving its mission of improving the quality of life for the people of the St. Louis region is through its U-Pass program, which helps area students access education and new opportunities.
Almost 115,000 students, faculty and staff in the region participate in the Metro U-Pass program, which is made possible through partnerships with local colleges and universities. Metro is able to provide passes at a discount, due to the large volume being purchased, and the schools pay for all or part of the cost of the passes for their users. In return, students and staff are able to take advantage of unlimited rides on MetroLink and MetroBus.
"The biggest benefit of the U-Pass program is the ability for all of our students to have access to the public transit system and the region," said D'Andre Braddix, Ed.D, Associate Vice Provost at the University of Missouri-Saint Louis.
Six local colleges and universities currently participate in the U-Pass program: University of Missouri-St. Louis, Washington University, St. Louis Community College, Southwestern Illinois College, Webster University and Saint Louis University.
There are a number of benefits for the local schools. Through the U-Pass program, there is a reduced demand for campus parking, and they are able to offer their students a valuable resource that helps recruitment, improves college affordability and helps students get to where they need to be most – in class.
"A key benefit of our participation in the U-Pass program is that it increases access to St. Louis Community College campuses for students," said Paul Zinck, Vice Chancellor of Finance and Administration for St. Louis Community College.
However, the goal of the program goes beyond just getting students and staff to campus. The U-Pass program is also an important part of strengthening the region's workforce, by helping create connections between graduates and the St. Louis community.
"Through our partnerships, we want to equip students with a U-Pass and encourage them to take full advantage of it to explore our region's wealth of recreational offerings and cultural institutions, and immerse themselves in our many different neighborhoods, activities and organizations," said Jessica Mefford-Miller, Executive Director of Metro Transit. "Those are the types of real and lasting connections that will help our region retain the talent that will drive our economy in the years to come."
Return to Blog