December 6, 2017
Passengers like Adam depend on Metro transit to get to work, school and other important destinations. We hope you enjoy his story, and we're interested in your transit story too. Email [email protected], and we may share your story in a future "Passenger Profile."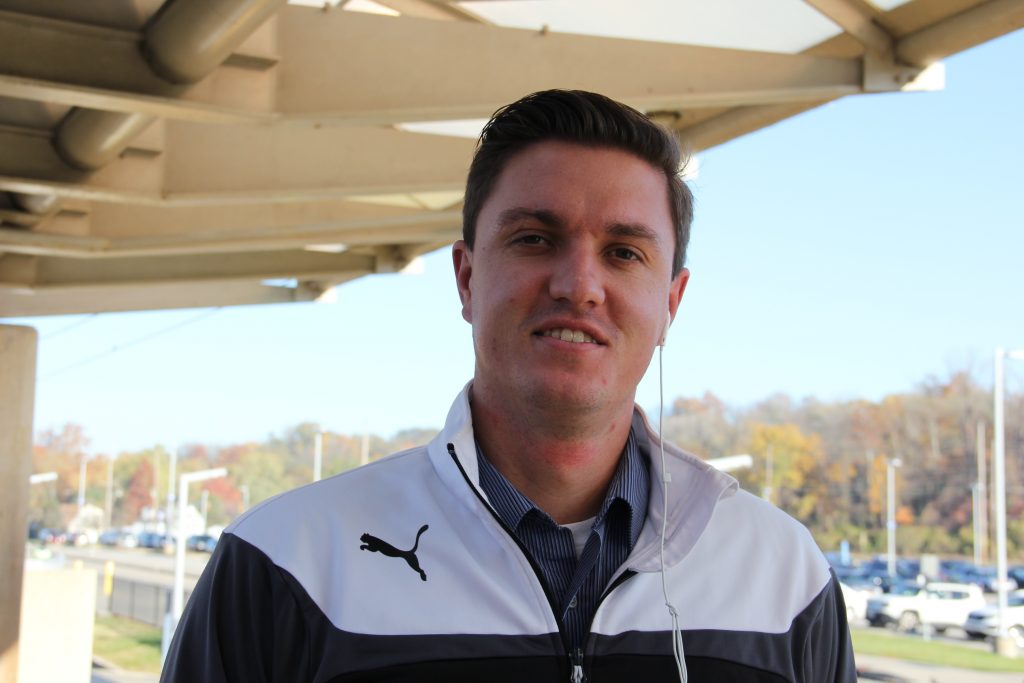 The proximity to a nearby transit center makes Adam's work commute a breeze.
"I live about a mile and half from the Swansea MetroLink Station," he said.
Adam boards a Red Line train at the Swansea Station and transfers to a Blue Line MetroLink train at the Fairview Heights Station. From there, he rides the Blue Line train across the river to downtown Clayton where he works.
Adam uses MetroLink about four times each week. While his work commute is near both his home and his job, Adam also enjoys all of the other benefits MetroLink provides him — and his wallet.
"It's cheaper than driving," he said. "It saves me wear and tear on my car. I don't have to do oil changes as often, same with tire rotations. All that good stuff."
Return to Blog