May 16, 2018
Passengers like Anne depend on Metro Transit to get to work, school and other important destinations. We hope you enjoy her story, and we're interested in your transit story too. Email [email protected], and we may share your story in a future "Passenger Profile."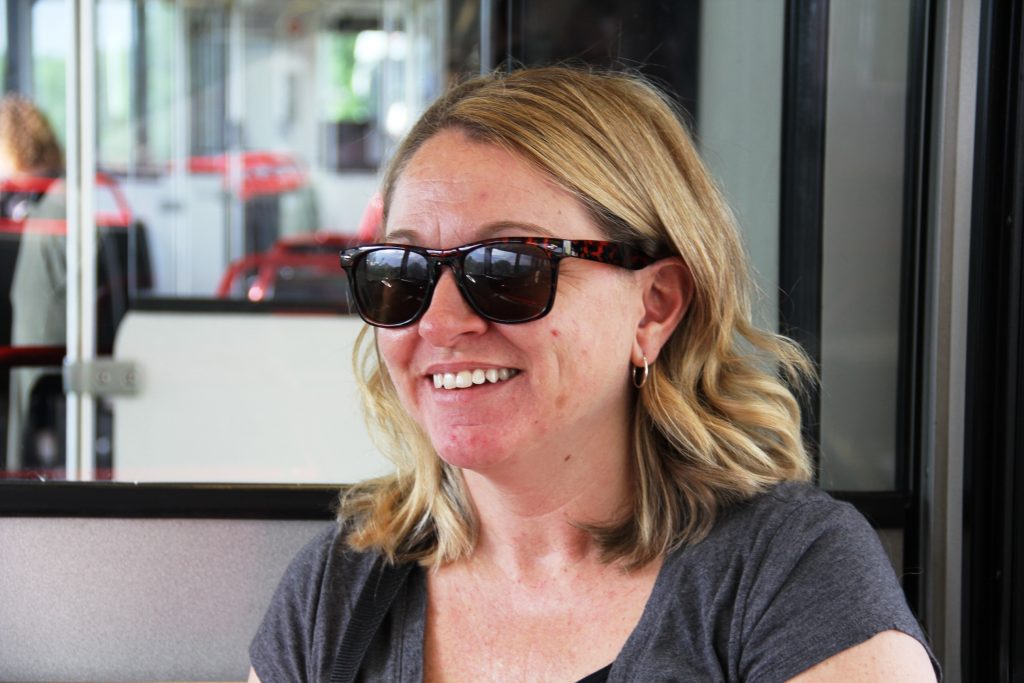 Anne is fairly new to the Metro transit system. She started riding MetroLink in the summer last year. But, she's quickly become a seasoned pro, and is enjoying all of the benefits of being a transit rider.
Each day of the week, Anne heads to the Shrewsbury-Lansdowne I-44 MetroLink Station and hops on a Blue Line train. From there, it's a quick trip to the Central West End MetroLink Station and a short walk to get to her work.
"It's easier than trying to find a parking spot down there," she said.
Not stressing about parking is just one of the pluses of riding MetroLink. Anne also enjoys the savings in her pocketbook that her commute provides.
"I'm a single mom, so I try and save every penny I can," she said.
In addition to her work commute, Anne is able to maximize her transit pass by going to other fun activities around town, such as riding the train downtown to attend a St. Louis Cardinals game.
All year, Anne can rely on MetroLink to get her where she needs to go. Her commute is worry-free.
"When the weather is bad, I don't have to drive in the snow," she said. "When I'm too tired in the morning, I can sit back and relax."
Return to Blog