May 11, 2018
Score Huge Savings with These St. Louis Cardinals Discounts
Return to Blog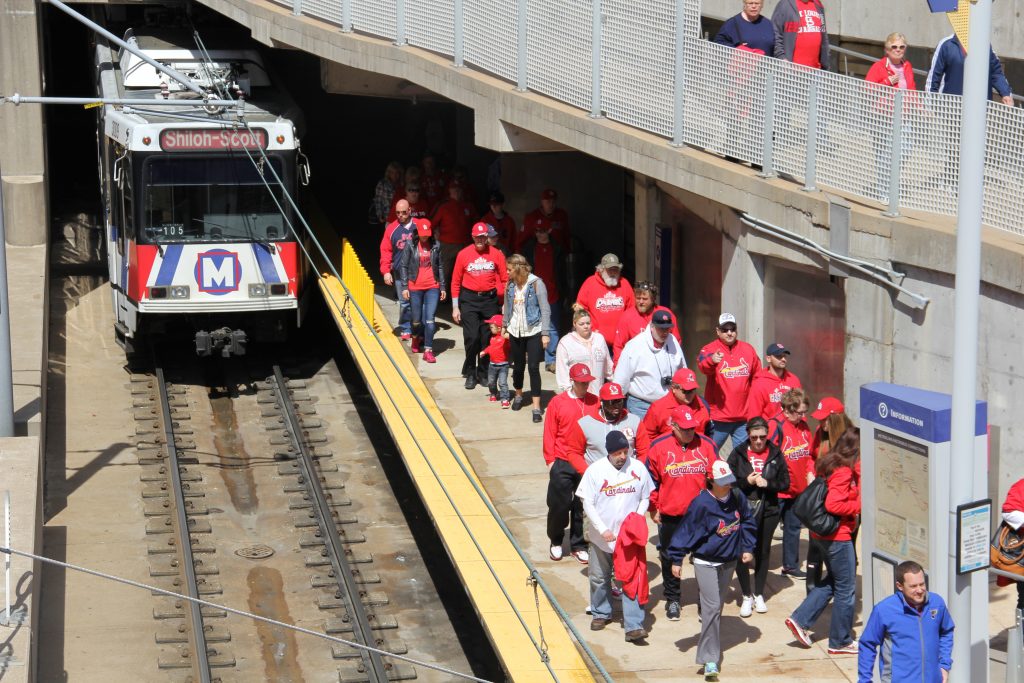 The St. Louis Cardinals and Metro Transit are teaming again to offer Metro Days at Busch Stadium, and transit riders can take advantage of special discounts for select Cardinals games.
Every year, thousands of baseball fans take Metro to Busch Stadium and avoid parking and traffic before and after the game. This year, they can also score on some great ticket offers.
You can purchase tickets for as low as $10 each for these games in 2018:
May 17 at 6:15 p.m. vs. Philadelphia Phillies
May 22 at 7:15 p.m. vs. Kansas City Royals
June 6 at 7:15 p.m. vs. Miami Marlins
June 12 at 7:15 p.m. vs. San Diego Padres
June 25 at 7:15 p.m. vs. Cleveland Indians
July 30 at 7:10 p.m. vs. Colorado Rockies
August 14 at 7:15 p.m. vs. Washington Nationals
August 29 at 7:15 p.m. vs. Pittsburgh Pirates
September 12 at 12:15 p.m vs. Pittsburgh Pirates
September 24 at 7:15 p.m. vs. Milwaukee Brewers
To take advantage of these special ticket discounts, visit the Metro Days page on the Cardinals' website and click on the green "Buy Now" button next to your game of choice.
Let Metro and the St. Louis Cardinals help you save money on your tickets to the big game, and conveniently get you to and from all of the action at Busch Stadium.
Return to Blog
Categories:
Metro Lifestyle