April 25, 2018
Passengers like Aryanne depend on Metro Transit to get to work, school and other important destinations. We hope you enjoy her story, and we're interested in your transit story too. Email [email protected], and we may share your story in a future "Passenger Profile."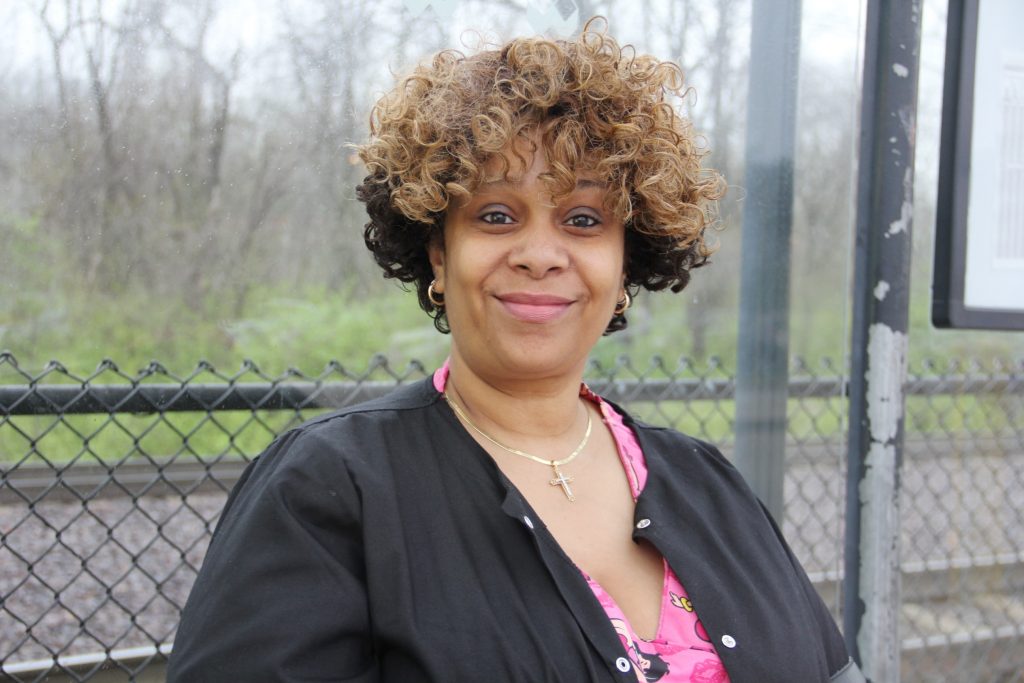 Among the many reasons Aryanne enjoys her commute to work each morning, on the top of the list is that it allows her to listen to her favorite radio shows.
To get to work each day, Aryanne starts her commute at the 5th & Missouri MetroLink Station and rides the train to the Fairview Heights MetroLink Station. From there, she hops on the #1 Main Street-State Street MetroBus and exits the bus off of West Main Street, where work is just a few blocks away.
For more than 20 years, Aryanne has enjoyed all the benefits Metro provides.
"It's cheaper, and I don't have to worry about cars, gas or insurance," she said. "The only thing I have to do is get a bus pass and go about my day."
Aryanne also enjoys the comfort and freedom Metro provides. She can focus on her favorite radio shows, while the operator focuses on the road. And, with lots of transit experience under her belt, Aryanne has a few simple tips for new riders.
"Get a day pass and ride different bus routes and the train just to see where it's going — and if you like it," she said. "Give it a try."
Return to Blog