October 4, 2017
Passengers like David depend on Metro transit to get to work, school and other important destinations. We hope you enjoy his story, and we're interested in your transit story too. Email [email protected], and we may share your story in a future "Passenger Profile."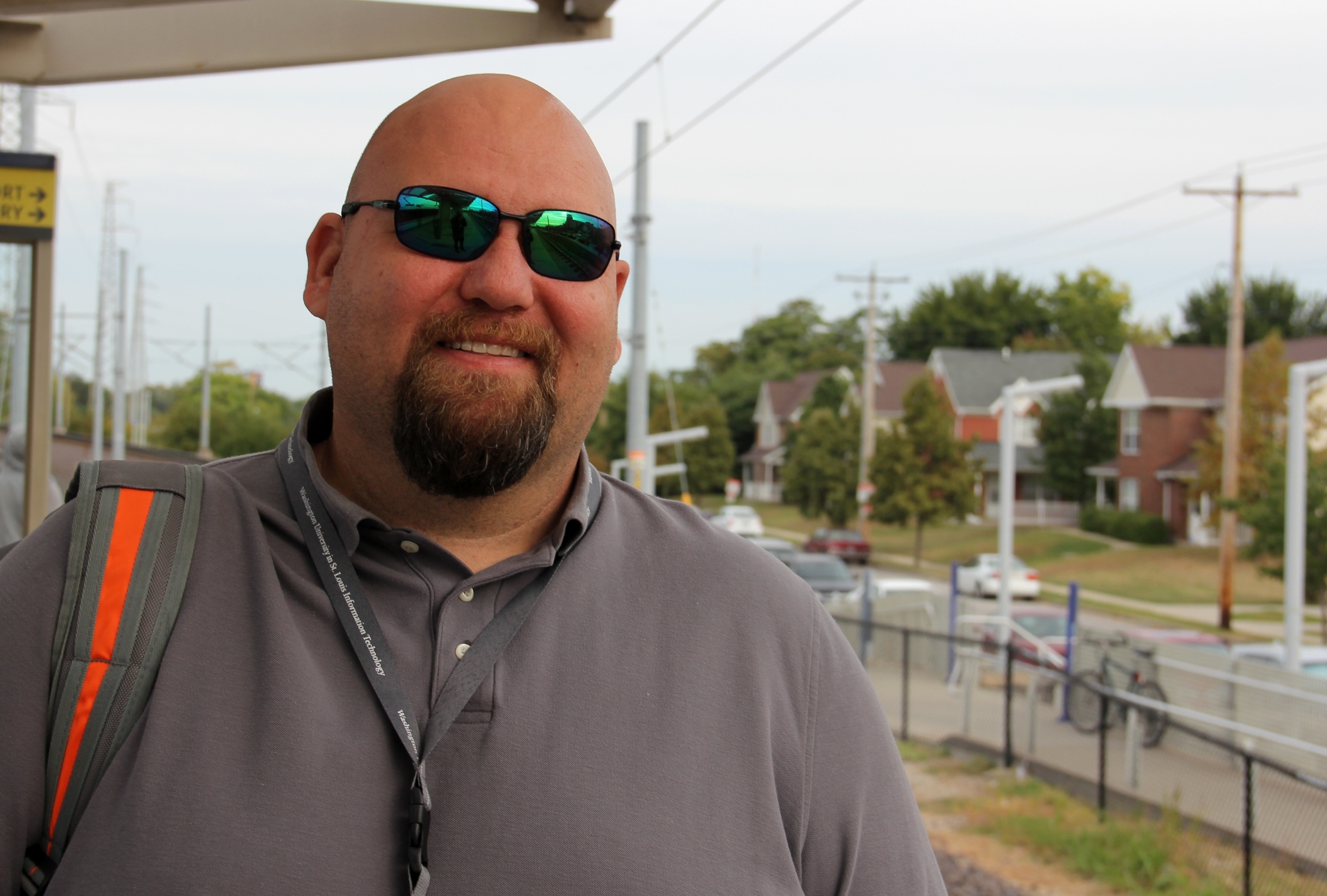 David has been riding MetroLink for the last five years, and he's picked up a couple tricks along the way to make his bi-state commute work for him.
While David lives in Shiloh, Illinois, he doesn't board MetroLink at the Shiloh-Scott MetroLink Station. Instead, he drives a little bit to the west and parks his car at the Emerson Park MetroLink Station. He finds that it makes his commute quicker.
"I could ride the train from the Shiloh-Scott station, but from Emerson Park, it's only about a 20 minute ride," David said.
David rides the train to the Central West End MetroLink Station where he works at the nearby medical campus at Washington University. His commute delivers him almost to the front door of the medical campus, no parking required.
"Because parking is so expensive at the Washington University medical campus, I choose MetroLink," he said. "It's easier and more affordable."
His transit pass is provided by Washington University as an employee benefit, which David can take advantage of for more than just getting to and from work each day. David said he uses MetroLink to get to downtown St. Louis and attend Cardinals games every once and a while.
As for what David does on his 20-minute train ride, it's usually spent on relaxation and reflection.
"For the most part, I like to sit and think about what's to come of the day."
Return to Blog