August 15, 2018
Passengers like Devon depend on Metro Transit to get to work, school and other important destinations. We hope you enjoy his story, and we're interested in your transit story too. Email [email protected], and we may share your story in a future "Passenger Profile."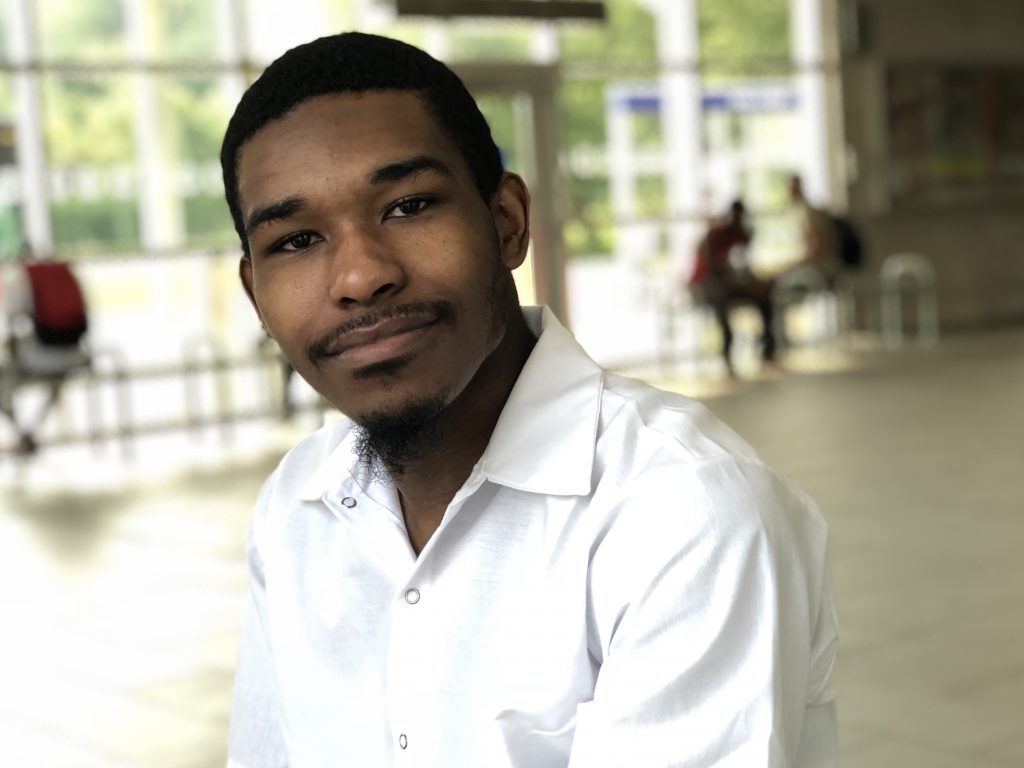 For Devon, using public transportation is a simple, but important, part of his day.
"What matters is that you get to travel. You get to go somewhere. You're doing better than those who have to walk. You're doing better than those who have to travel far distances. I make use of Metro to the best of my abilities," he said.
For more than four years, Devon has relied on MetroBus to get him to and from work each day.
To do that, Devon starts his commute at the North County Transit Center with a ride on the #47 Clayton-NCTC MetroBus route. It ends at a bus stop near the Schnucks bakery facility in St. Louis County. Devon does need to walk a little to reach his final destination at the end of his trip, but that's never been a deterrent for him.
"I try to find positivity in all I do," he said. "I was an athlete, walking is no big deal for me."
With Metro, Devon enjoys the benefit of being able to reach all of his important destinations throughout the St. Louis region, as well as having the opportunity to interact with other riders during his trips.
"It's always good to have people to talk to," he said.
Return to Blog