August 2, 2017
Passengers like Harry depend on Metro transit to get to work, school and other important destinations. We hope you enjoy his story, and we're interested in your transit story too. Email [email protected], and we may share your story in a future "Passenger Profile."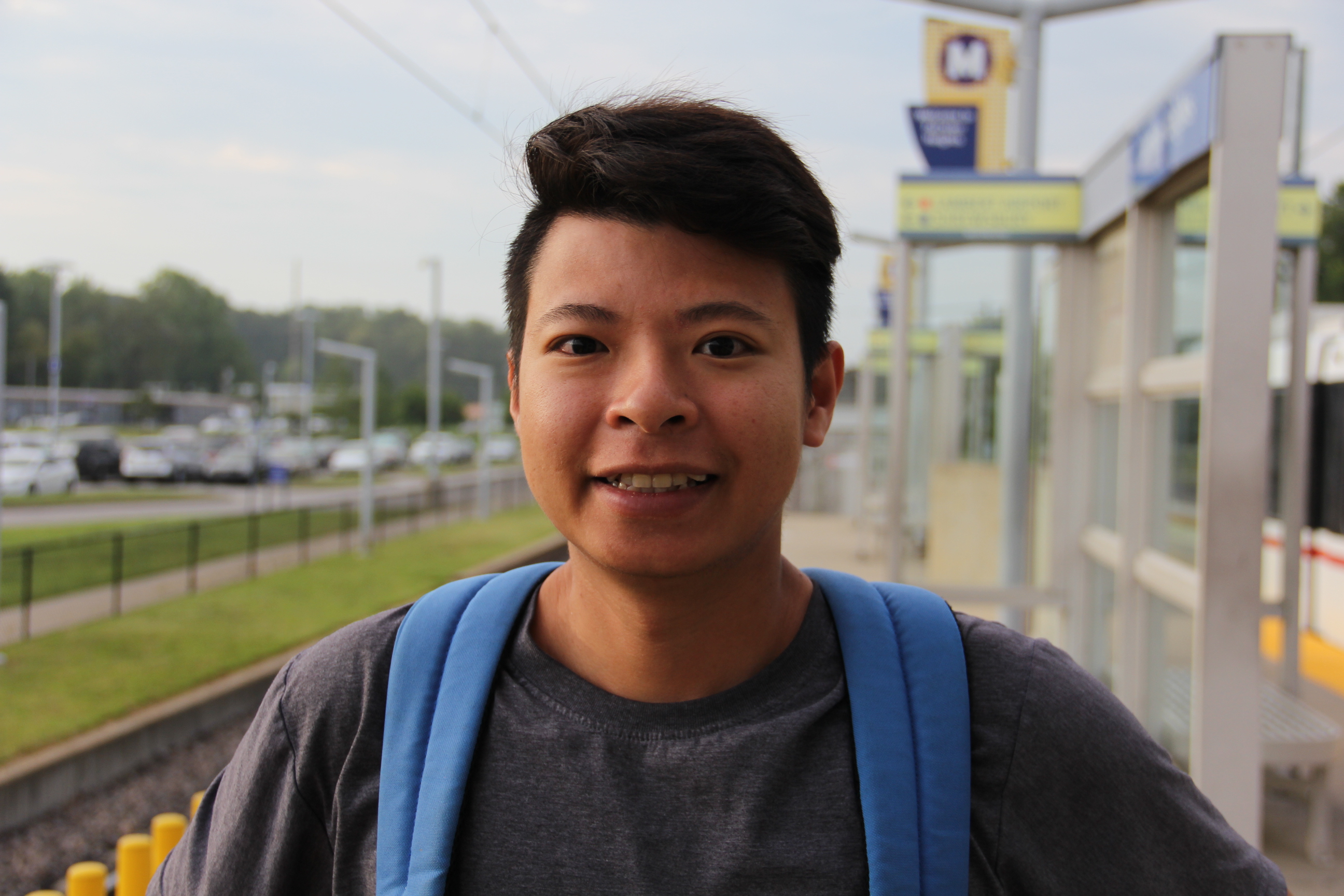 Harry knows a thing or two about travel.
When he was just two years old, Harry and his family immigrated to California from Vietnam. A few years ago, they made the move from the coast to the Midwest and settled in Caseyville, Illinois.
"We moved to Illinois, and now I study in Missouri," he said. "That's why I need to take the train every day."
His daily train commute actually starts on the bus, with Harry hopping on board the #13 Caseyville-Marybelle MetroBus near his home. From there, he rides the bus to the Fairview Heights MetroLink Station, where he boards a Red Line MetroLink train and heads west to the campus of the University of Missouri – St. Louis (UMSL).
Harry started classes at UMSL a few weeks ago. He's currently part of the English as a Second Language Program, which is part of the university's language and cultures office.
Harry said he enjoys the convenience of MetroLink and how cost-effective it is. Since Harry is an UMSL student, he's able to enjoy transit benefits, including discounted fare.
In addition, his transit commute provides him with a relaxing ride back and forth across the Mississippi River, and yes, it even provides him time to cram a few last-minute study sessions in.
"I definitely use my commute to study," he said.
Return to Blog