May 2, 2018
Passengers like JayTonne depend on Metro Transit to get to work, school and other important destinations. We hope you enjoy his story, and we're interested in your transit story too. Email [email protected], and we may share your story in a future "Passenger Profile."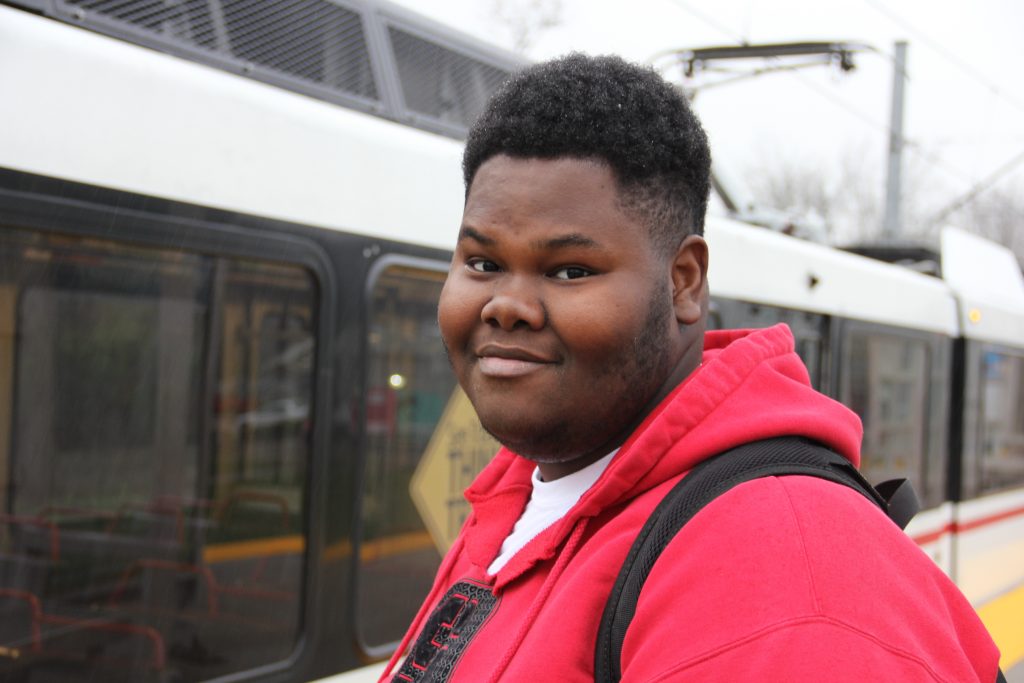 JayTonne doesn't own a car, but he hasn't let that stop him from furthering his education. That's because he can depend on Metro.
Each day, JayTonne boards the #13 Caseyville-Marybelle MetroBus route near his home in Collinsville, Illinois. He rides the bus to the Fairview Heights MetroLink Station, where he hops on a Red Line train to the College MetroLink Station. JayTonne is a freshman at Southwestern Illinois College (SWIC), which is located right next to the light rail station.
Since JayTonne is a student at SWIC, he can take advantage of the U-Pass program. SWIC, along with several other area colleges and universities, participate in the U-Pass program to provide eligible students and faculty with transit passes – and unlimited rides on MetroBus and MetroLink.
JayTonne has been a Metro rider since middle school, but really started to put his transit commute into full gear about a year ago. In addition to commuting to school, he also uses MetroBus – the #16 St. Clair Square – to get him to work. JayTonne enjoys the system's reliability, which allows him to count on Metro to get him to two of his most important destinations.
"It's a reliable scheudle," he said. "You pretty much know when you're going to get to places."
Return to Blog