June 27, 2018
Passengers like Jennifer depend on Metro Transit to get to work, school and other important destinations. We hope you enjoy her story, and we're interested in your transit story too. Email [email protected], and we may share your story in a future "Passenger Profile."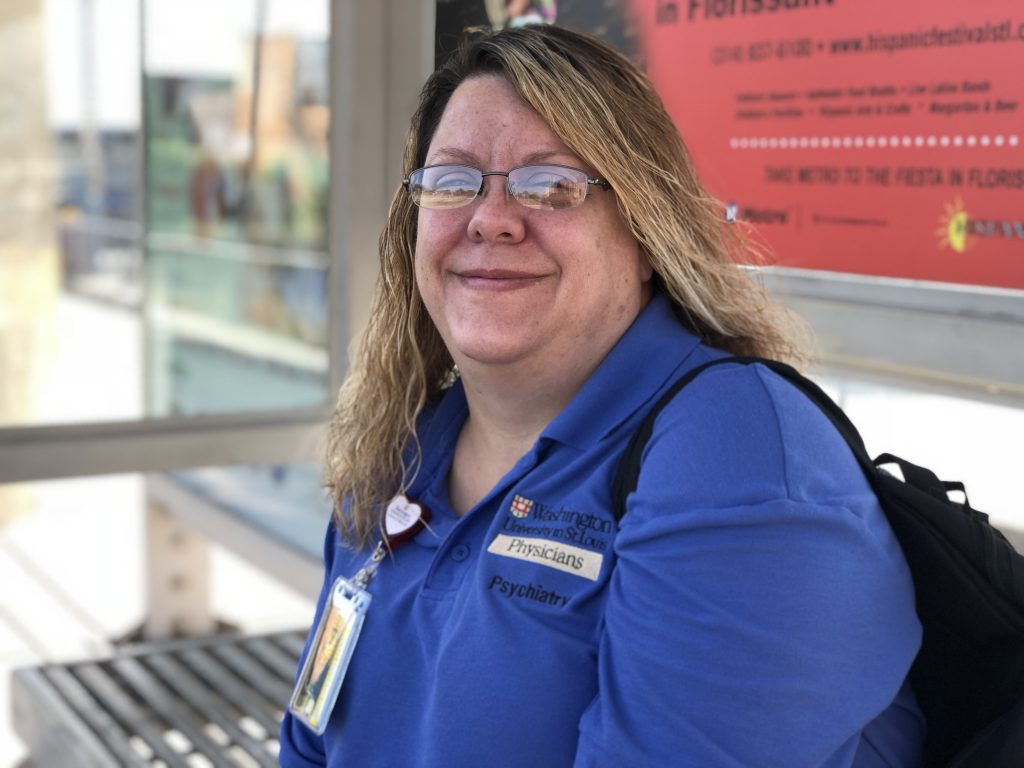 Traffic – it's an unfortunate part of almost everyone's commute. But, not for Jennifer. Why? She chooses Metro Transit.
Each day, Jennifer boards either a Red Line or Blue Line MetroLink train at the 5th & Missouri MetroLink Station and rides past the traffic and the gridlock on the Mississippi River bridges to the Central West End MetroLink Station. Jennifer works in the psychiatry department at Washington University School of Medicine, which is near the station.
"It's easier than trying to drive in all that traffic over to St. Louis," she said.
Jennifer has been using Metro for more than a year, and besides using MetroLink to get to work, she also hops on the train to have fun — attending St. Louis Cardinals and St. Louis Blues games or to go to events in downtown St. Louis. But, regardless of why she's riding, she always gets to enjoy not being behind the wheel.
"The best part of my MetroLink commute is that I can sit back and relax," she said.
Return to Blog