June 28, 2018
Metro Partners With T-Mobile for Improved Connectivity in MetroLink Tunnels
Return to Blog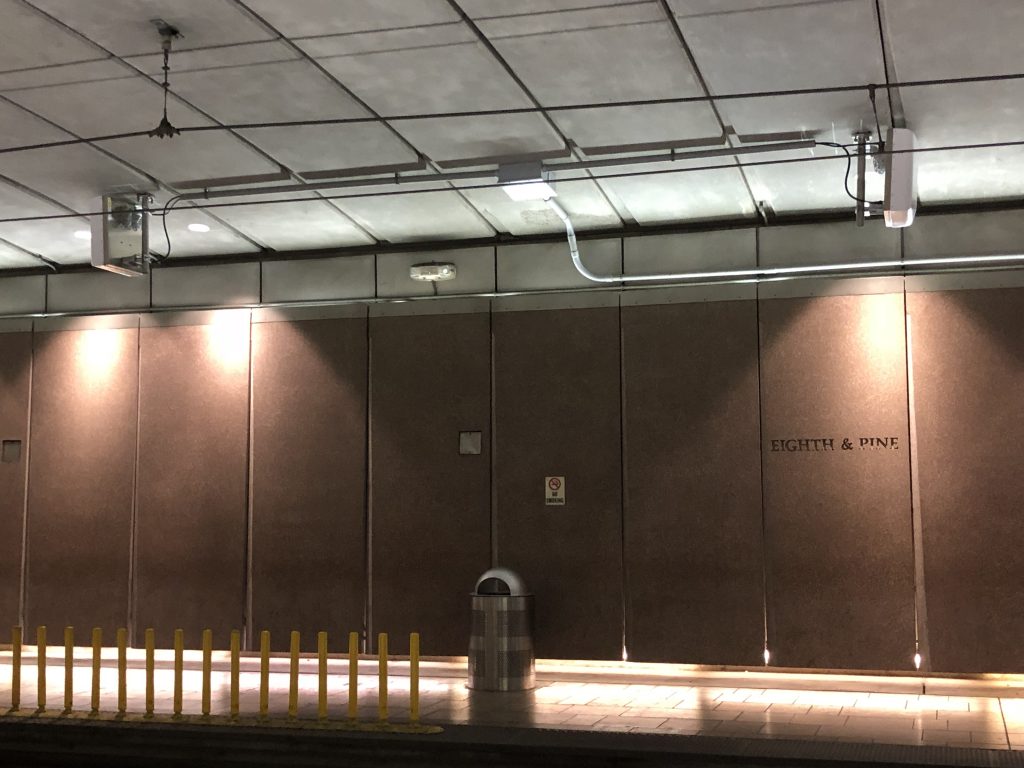 For the most part, cell phone connectivity across the MetroLink system goes uninterrupted – everywhere except when you travel through a MetroLink tunnel – but that's now a thing of the past thanks to recent connectivity improvements.
Metro Transit partnered with T-Mobile to install antennas inside MetroLink tunnels to improve the reliability and connectivity of signals for T-Mobile and Metro PCS customers and provide uninterrupted voice and data service.
"When you're riding MetroLink, you shouldn't have to plan your calls, texts or emails around the tunnels. You want your phone to work when you need it," said Jennifer Silveira, Senior Vice President of Engineering and Technology for T-Mobile's Central Region. "Not only are T-Mobile and MetroPCS customers the first to have service in the tunnels, it's blazing fast too. Go ahead and stream your music or watch Cardinals' highlights in HD on your way to the park."
Components for T-Mobile's distributed antenna system (DAS) were installed at six MetroLink stations to amplify cellular signals in tunnels in downtown St. Louis, the Central West End, and along the Blue Line by the University City-Big Bend and Skinker MetroLink Stations.
"Being able to stay connected is important in our daily lives, for our work, for communicating with our families, for safety and security and for education and entertainment," said John Nations, President and Chief Executive Officer of Bi-State Development. "Through this partnership, our passengers who are T-Mobile and MetroPCS customers, will enjoy this new amenity that will make their commutes on the Metro Transit system that much more convenient, easy and enjoyable. It's part of our commitment to give our riders the best transit experience possible."
The new antennas are fully operational, and MetroLink passengers using T-Mobile or MetroPCS services can currently enjoy uninterrupted cellular and data service throughout the MetroLink system.
The cost of this project was completely supported by T-Mobile.
Return to Blog