March 14, 2018
Passengers like Kurt depend on Metro Transit to get to work, school and other important destinations. We hope you enjoy his story, and we're interested in your transit story too. Email [email protected], and we may share your story in a future "Passenger Profile."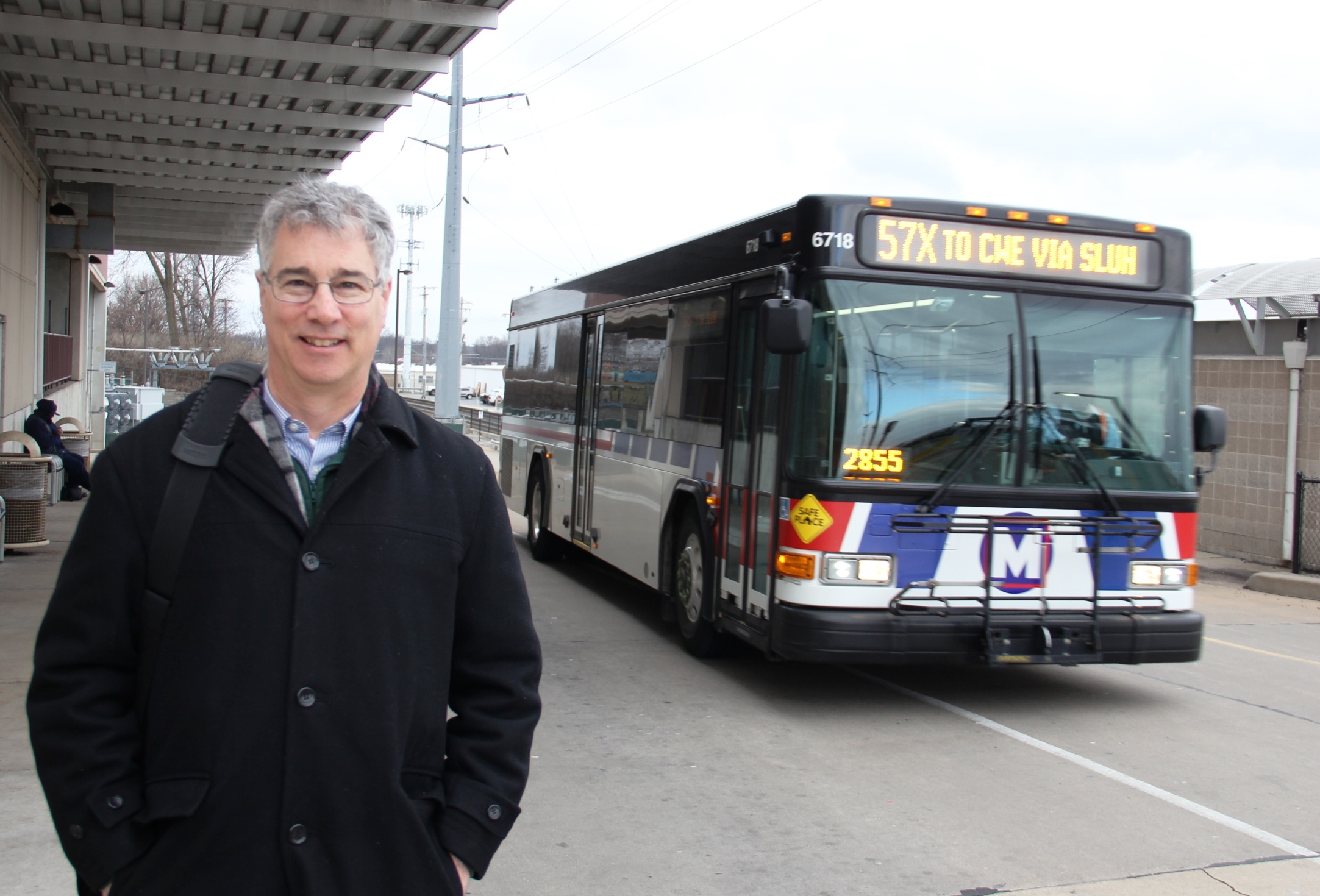 Kurt leaves his work commute to Metro Transit, which allows him to enjoy some time to himself in the morning and in the evening without the stress of traffic or searching for a parking spot.
Kurt drives from his home in Chesterfield to the Ballas Transit Center in Town & Country. He parks at the free Park-Ride lot and boards the #57X Clayton Rd, which brings him to the Brentwood I-64 MetroLink Station. From there, he hops on a Blue Line train and rides to the University City-Big Bend MetroLink Station. It's a short walk from the station to his work at Washington University.
"When I started riding Metro in December of 2017, parking at Wash U was certainly a challenge," he said. "I love not having to worry about it anymore. Or having to pay attention to traffic."
When Kurt started working at Washington University, it became an opportunity for him to discover all of the benefits Metro offers. But, before boarding a bus or train, Kurt did his research. He charted out a plan and made sure it fit his lifestyle.
"It ended up being an easy decision to get on a bus," he said.
Since putting his transit commute into full gear, Kurt has made a few modifications to his original commute to maximize his time.
"For two weeks, I used the #258 Clayton-Chesterfield and transferred from the bus to the train at the Clayton MetroLink Station. However, I noticed the trip was taking longer that I wanted it to be," he said. "So, I did some more research and settled on the #57X Clayton Rd."
Through this experience, Kurt has cultivated a better idea of the transit system around where he works and lives. He also has a few tricks – both low-tech and high-tech – to keep him on track.
"I have a piece of paper here in my office that has the buses and trains I can catch just in case I have to work late," he said. "I also use Trip Planner on the website."
Return to Blog