May 24, 2017
Passengers like Mark depend on Metro transit to get to work, school and other important destinations. We hope you enjoy his story, and we're interested in your transit story too. Email [email protected], and we may share your story in a future "Passenger Profile."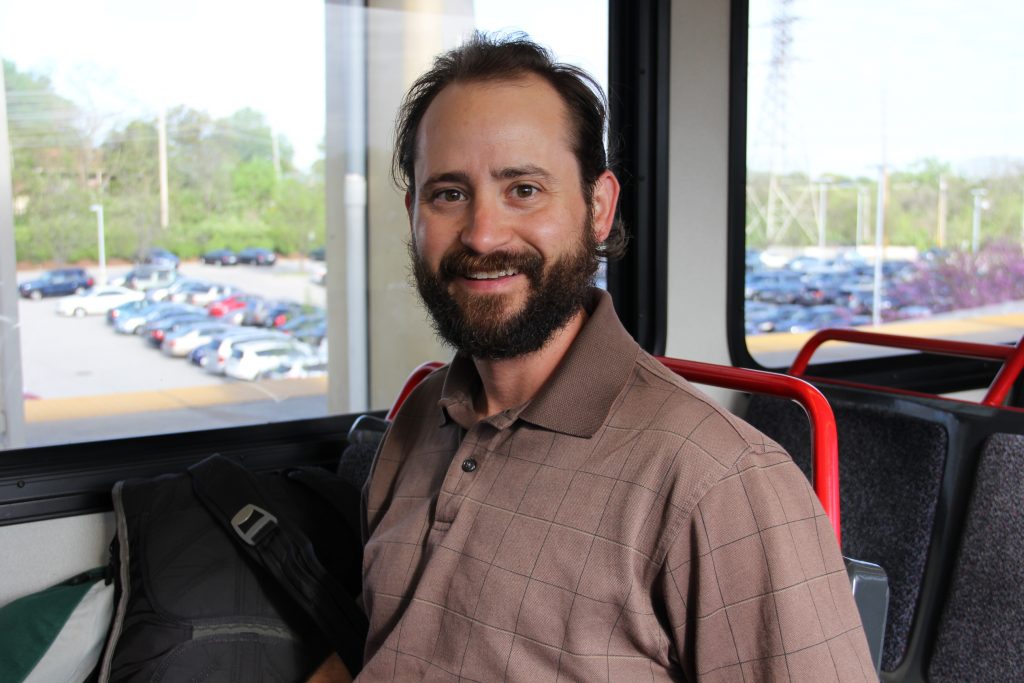 For Mark, using public transportation is just one part of a larger strategy to make sure the environment he lives in today stays a little greener for the next generation.
"It's our kids' world, not ours," Mark said. "I'm just trying to make it a better place for my kids."
So, it shouldn't come as a surprise that Mark likes to combine sustainable, environmentally friendly transportation options to get around town. For his work commute, Mark rides his bike to the Shrewsbury-Lansdowne I-44 MetroLink Station and boards a train. From there, he rides the train to one of the UMSL MetroLink Stations, where he works in the financial aid office.
His commute is green in more ways than one. Since Mark is an UMSL employee, he receives a transit discount.
"For $65 I can ride Metro for a whole semester," he said. "If I drove, I would use that money up in gas in just a couple of days."
In addition to choosing his bike and Metro transit, Mark also avoids plastics and recycles as much as he can, knowing these small acts of sustainability add up. The good news? It's not hard to make a difference, specifically when it comes to public transportation.
"It's pretty easy once you get the hang of it," he said.
Return to Blog