January 3, 2018
Passengers like Paula depend on Metro transit to get to work, school and other important destinations. We hope you enjoy her story, and we're interested in your transit story too. Email 
[email protected]
, and we may share your story in a future "Passenger Profile."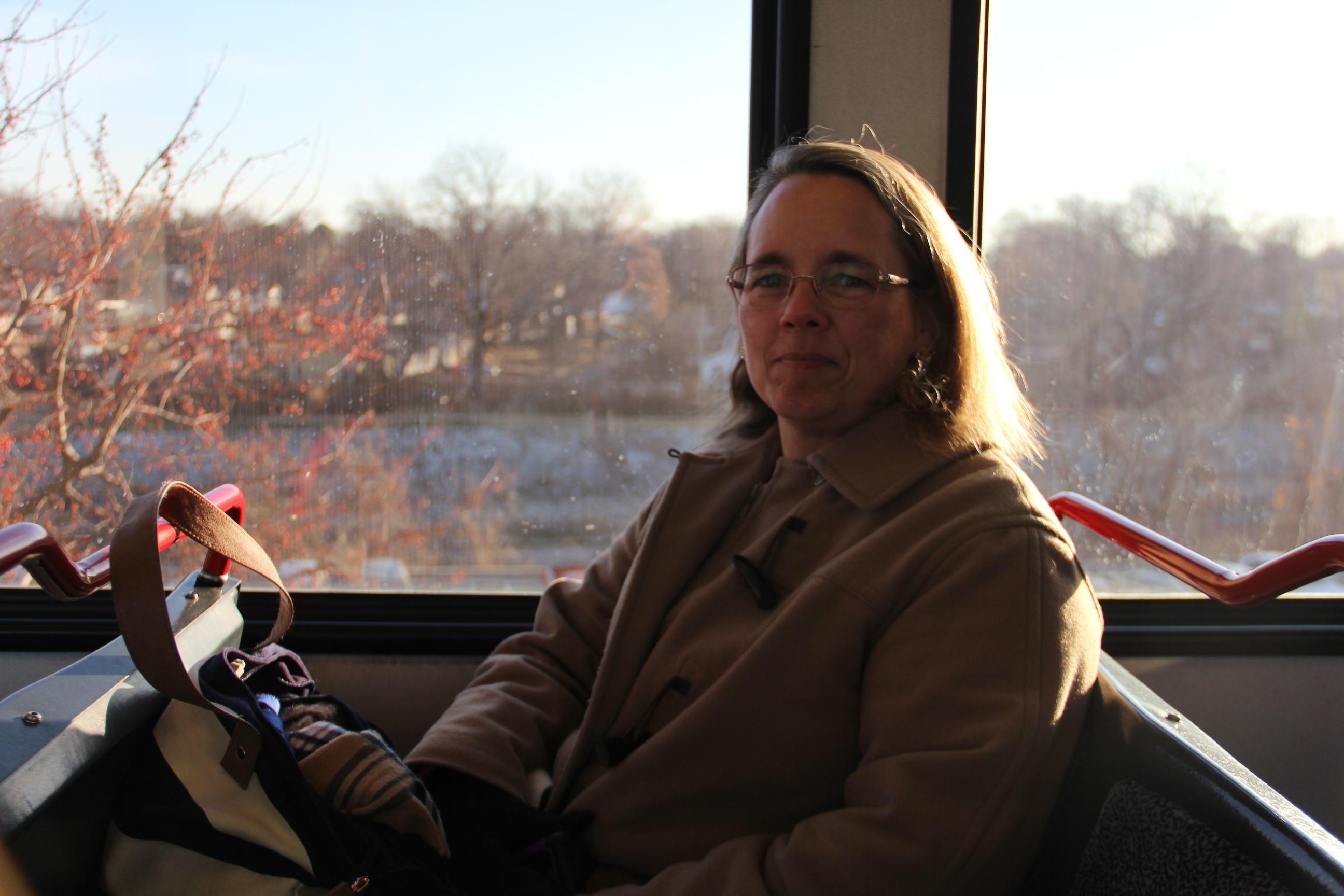 Paula changed her work commute from rubber to rails this past July, and she has no plans to change back anytime soon.
Each morning, Paula parks her car at the Shrewsbury-Lansdowne I-44 MetroLink Station and rides a Blue Line train to the Skinker MetroLink Station. From there, it's a short walk to her job at the Danforth Campus of Washington University.
The main reasons for the switch — frustration and campus construction.
"The parking fees are prohibitive," she said. "There is tremendous construction going on and the parking fees escalated too much. I am refusing to park there."
Luckily, the university has invested in alternatives, most notably public transportation. Since Paula is an employee of Washington University, she's able to enjoy MetroBus and MetroLink free of charge. The university picks up the transit tab.
With MetroLink, Paula is not only able to avoid some of the frustration of driving, she's also enjoying some of the other benefits too.
"There's a little bit more money in my paycheck," she said. "And a few more steps in my day."
Return to Blog