January 17, 2018
Passengers like Rachel depend on Metro transit to get to work, school and other important destinations. We hope you enjoy her story, and we're interested in your transit story too. Email [email protected], and we may share your story in a future "Passenger Profile."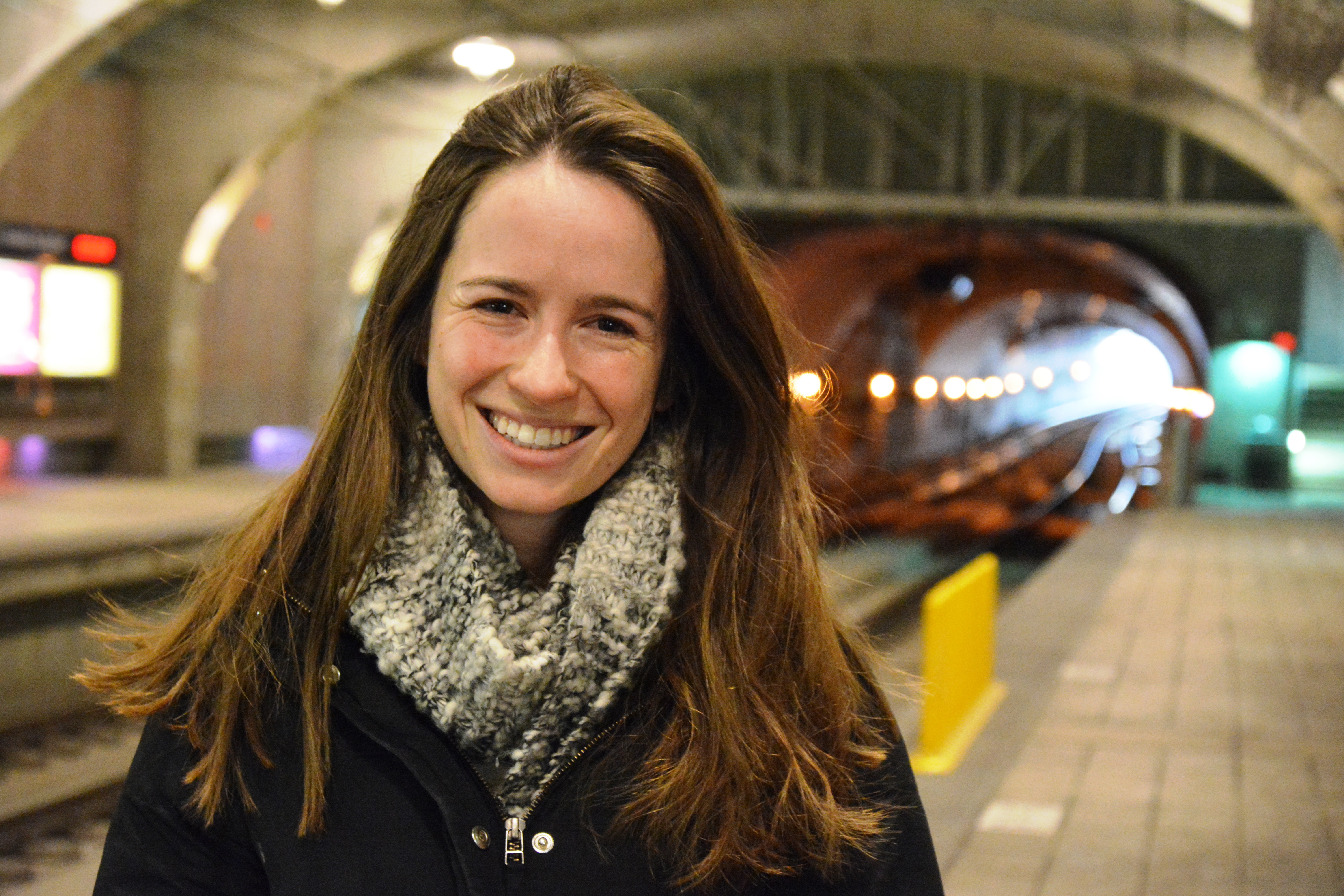 For most of the year, Rachel mixes a bit of cycling into her work commute each day. However, in frigid temperatures like we've had these past few days, she ditches the two wheels and turns to the warmth of Metro transit.
"Metro allows me to get through St. Louis winters," she said.
Her transit commute starts at the Central West End MetroLink Station. From there, she catches a Blue Line train to the University City-Big Bend MetroLink Station. Rachel also uses the #1 Gold Line MetroBus route and the #18 Taylor MetroBus route to get to work at the Danforth Campus of Washington University.
"It's a super, quick warm way to get to campus," she said. "Plus, it allows me time to catch up on my favorite podcasts, like 'Pod Save America' and 'My Brother, My Brother And Me.'"
Rachel is a doctoral student at Washington University, so she's able to take advantage of the U-Pass program, which allows Washington University students, staff and faculty to ride Metro transit free of charge. It's a transit benefit that allows Rachel to get around town for more than just work.
"I also use Metro to get groceries sometimes," she said. "I also use it to go to the airport a lot."
Rachel has relied on Metro for about seven years and knew she wanted to continue her no-car lifestyle beyond her undergraduate studies. When she moved a few miles away from campus to The Grove, she wanted transit to be close by.
"Metro makes St. Louis accessible to me in a way that it wouldn't be without a car, especially in a four-season city like St Louis," she said.
Return to Blog