September 13, 2017
Passengers like Roberta depend on Metro transit to get to work, school and other important destinations. We hope you enjoy her story, and we're interested in your transit story too. Email [email protected], and we may share your story in a future "Passenger Profile."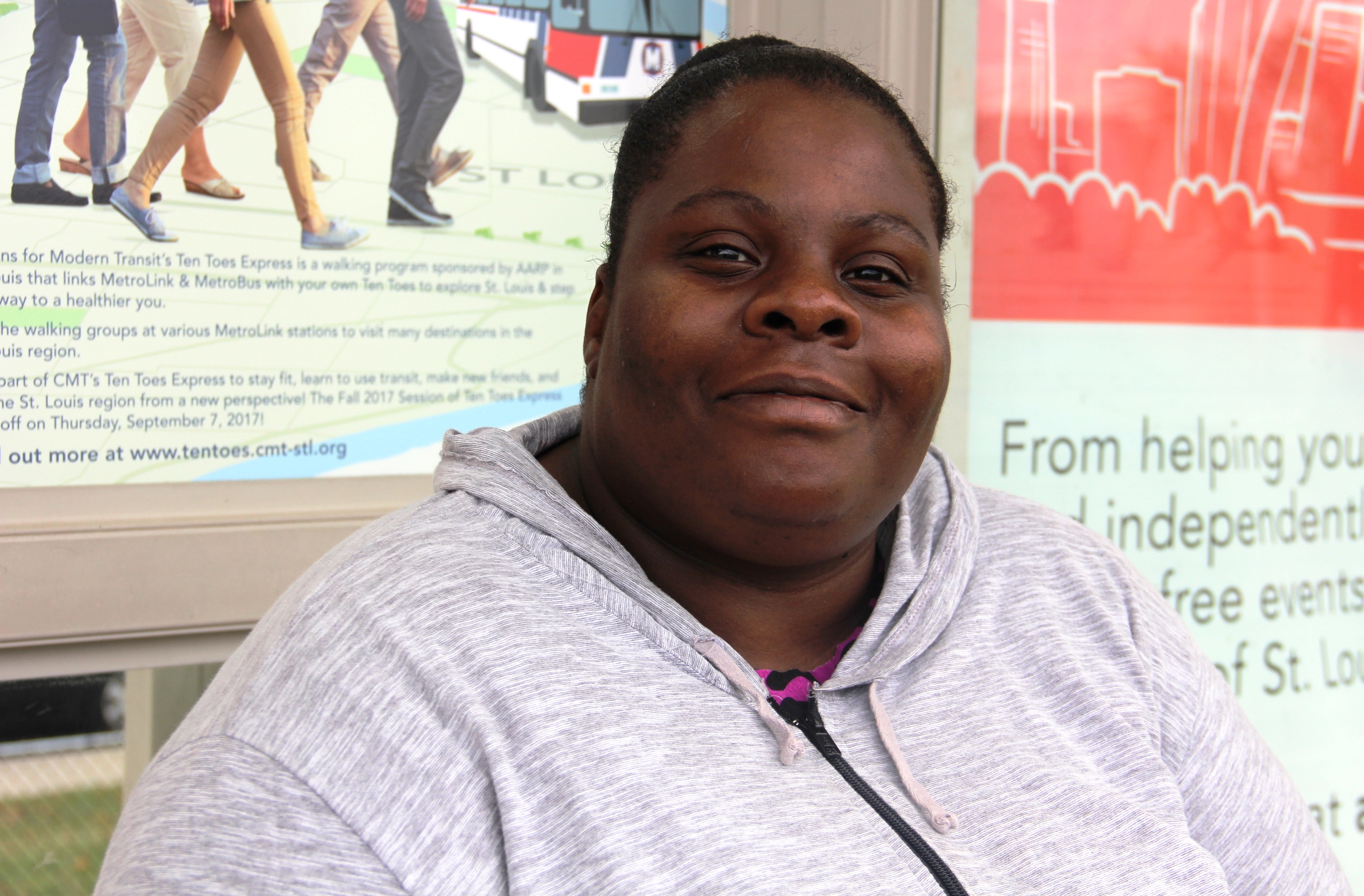 Over the past 20 years, Roberta has skillfully learned the art of seamlessly maneuvering between two public transportation agencies – Metro and Madison County Transit.
Most of the time, Roberta combines the bus and train to travel to and from Southwestern Illinois College (SWIC) during the week. To do that, Roberta boards Madison County Transit's #5 Tri-City Regional bus near her home and rides to the Emerson Park MetroLink Station. From there, she boards a Red Line train to the College MetroLink Station where SWIC is just steps away. Roberta is working toward a degree in computer information systems.
When Roberta started using public transportation, it was her only means of getting around. Today, while it isn't her primary mode of transportation, public transit still plays a vital role in her everyday life.
"I love the MetroLink," she said. "I like riding the MetroLink. It gets me where I need to go safely."
Since Roberta is a student at SWIC, she is able to take advantage of the U-Pass program. SWIC employees and students receive free fare and are encouraged to use public transportation.
"I am saving a lot of money," she said.
Return to Blog