December 27, 2017
Passengers like Tyesha depend on Metro transit to get to work, school and other important destinations. We hope you enjoy her story, and we're interested in your transit story too. Email [email protected], and we may share your story in a future "Passenger Profile."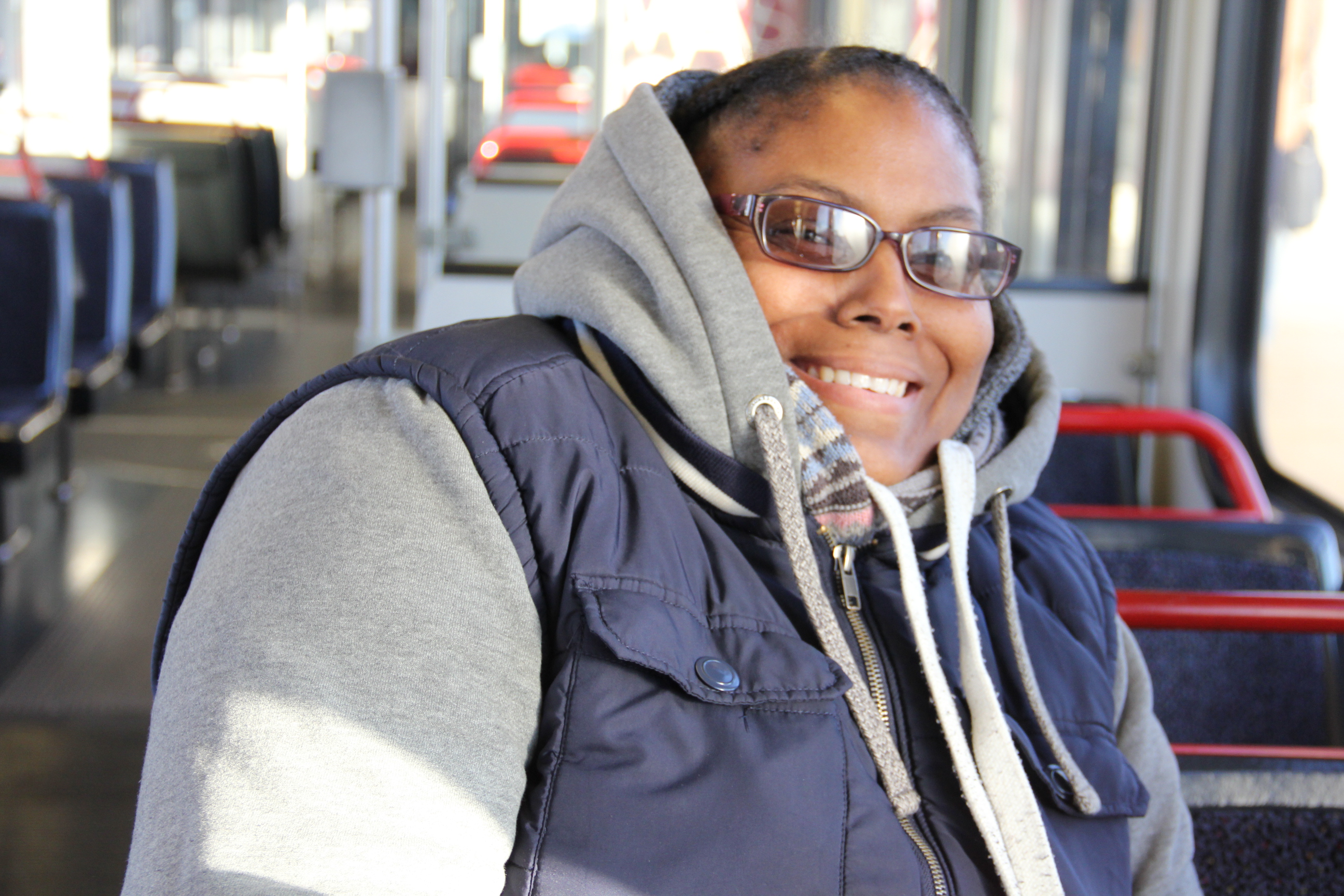 Like most of us, one of the favorite parts of Tyesha's day is when she gets to head home after work. When her day is wrapped up, she looks forward to having Metro get her home safely, while she can relax, reflect and make plans for her evening.
To start her commute home, Tyesha boards the #17 Oakville MetroBus route near her work and rides to the Shrewsbury-Lansdowne I-44 MetroLink Station. From there, she rides the train to the Emerson Park MetroLink Station, where it's just a short walk the rest of the way home.
"It's easier," she said. "I save on gas and I don't do well driving in the snow."
Tyesha is happy to be able to leave the driving to Metro.
"After a long day at work, I'm tired," she said. "So, it's safer for me and other drivers."
Tyesha enjoys listening to music on her ride home, and her favorite spot to sit is near the window.
"I get to see the river every day, the Gateway Arch — so many different sights to see," she said.
Return to Blog