August 23, 2018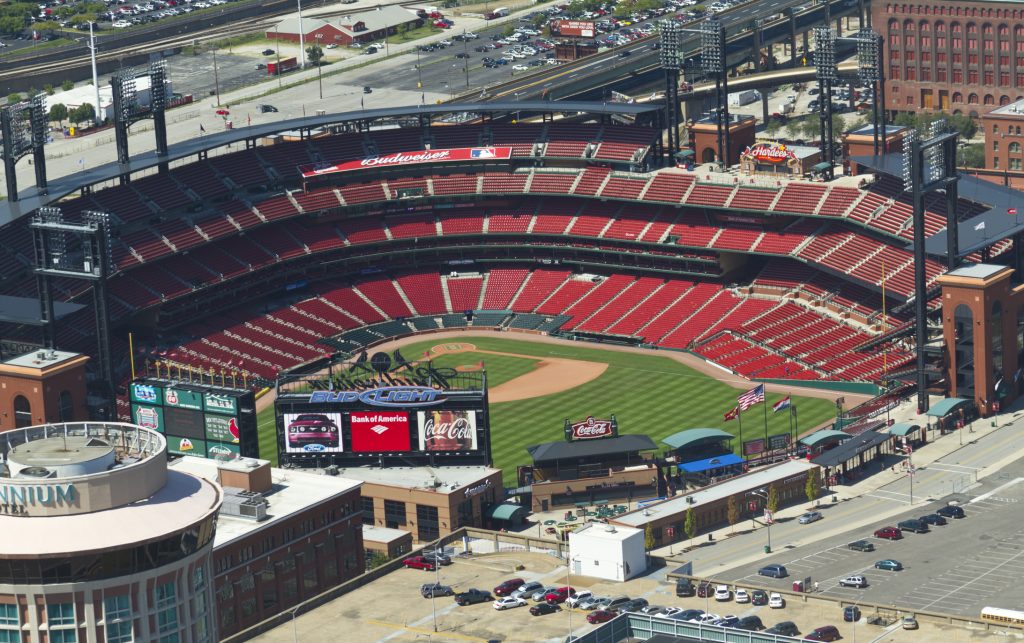 There will be a different type of cheering happening at Busch Stadium this Friday and Saturday, and it's sure to make some noise.
The St. Louis Cardinals and Live Nation welcome rock bands Journey and Def Leppard to the baseball diamond tomorrow. Gates open at 5 p.m. and the show begins at 6 p.m.
The next day, on Saturday, country singer Luke Bryan makes his Busch Stadium debut. Bryan will be joined by singers Sam Hunt, Jon Pardi, Morgan Wallen and DJ Rock. Gates open at 4 p.m.
The Stadium MetroLink Station is located just steps away from Busch Stadium. Concert-goers can park at any one of 21 free Park-Ride lots in Missouri and Illinois, and for $5 – the cost of two single-ride tickets on MetroLink – take the train to and from the concert.
MetroLink will be keeping an eye on things throughout the evening, and if the concert goes late into the night, extra service will be added as needed.
To plan your trip to Busch Stadium, download the Metro On The Go app, use the online TripPlanner, or contact Metro Transit Information by calling 314-231-2345 or 618-271-2345 or texting 314-207-9786, Monday through Friday from 7 a.m. to 6 p.m.
Return to Blog