September 5, 2019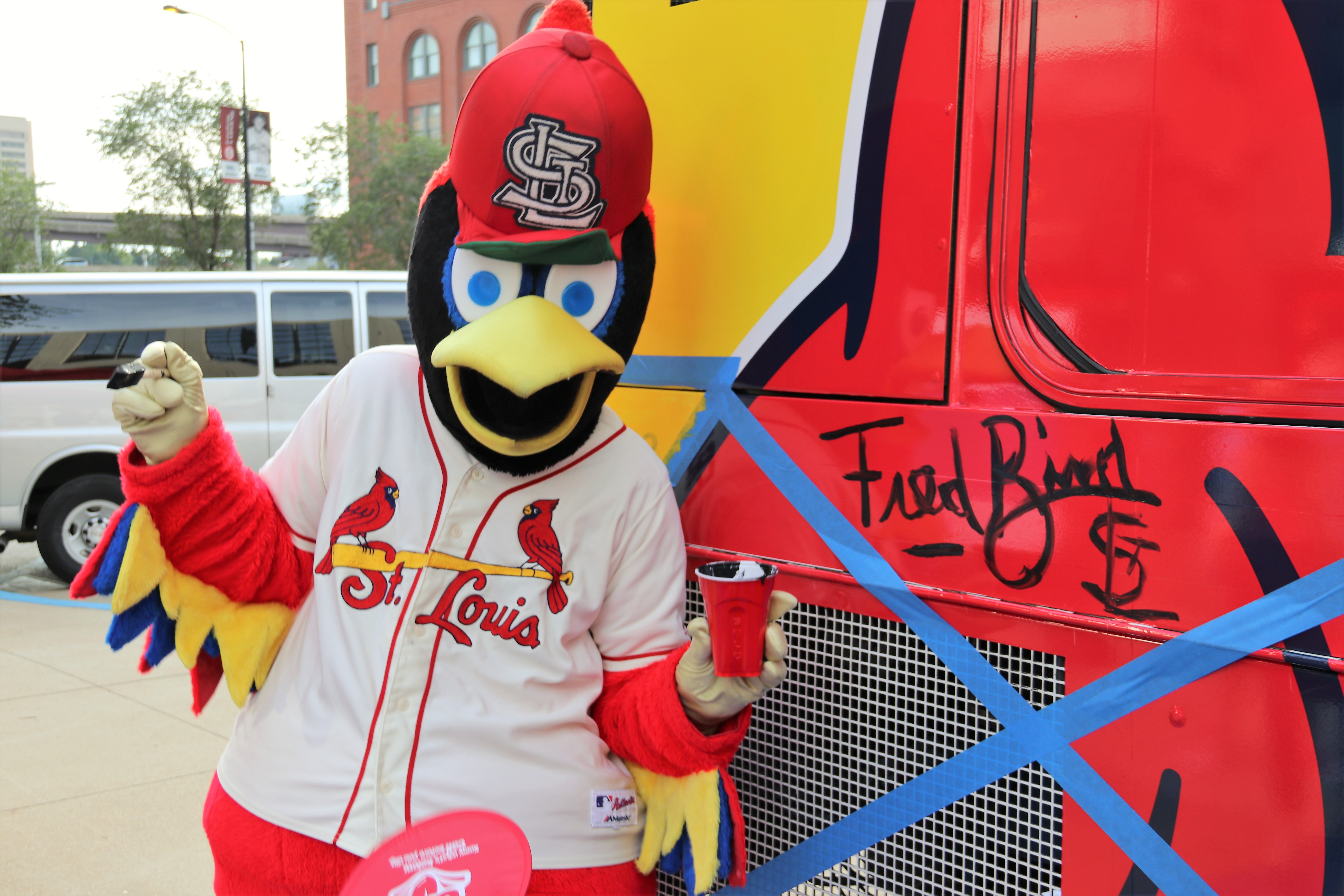 Fredbird is hopping on board a MetroBus on Monday morning, but we're not giving away the route just yet.
It'll be a surprise.
On Monday, Sept. 9, Fredbird will surprise some lucky MetroBus passengers between 7 a.m. and 8 a.m. He'll be riding the specially painted St. Louis Cardinals art bus somewhere in the St. Louis area — greeting riders as they head to work or school, and giving away free tickets to an upcoming Cardinals game!
Be sure to keep an eye out for the Cardinals art bus on Monday, and follow us on Twitter, Facebook and Instagram for more information on his whereabouts that morning. Fredbird will hand out the baseball tickets until they are all gone, so you're going to have to be at the right place at the right time!
Return to Blog