September 20, 2021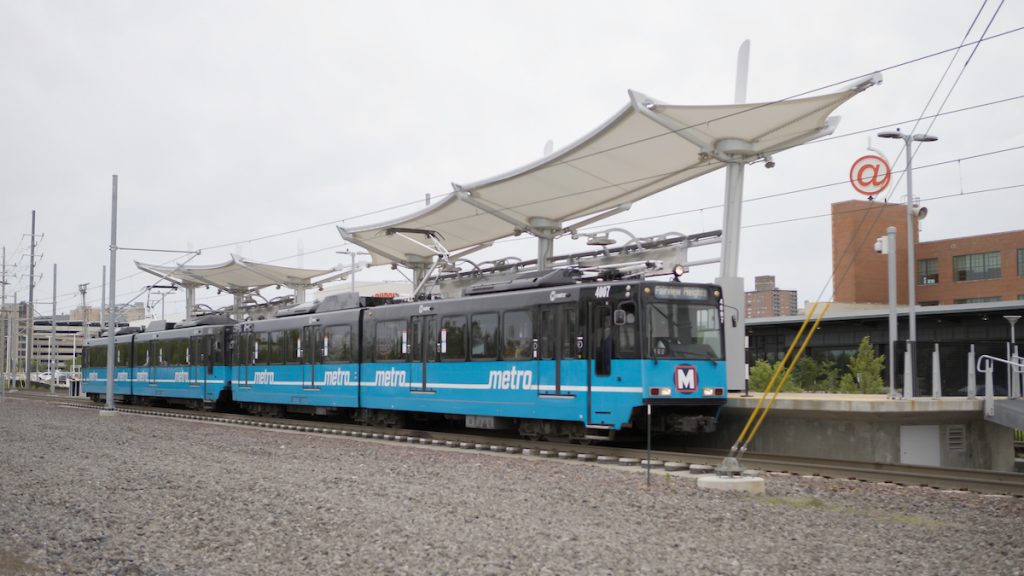 This week our Metro Transit team is recognizing Rail Safety Week (RSW) because together, we can stop track tragedies.
The goal of Rail Safety Week (RSW) is to raise awareness and provide rail safety education to empower you to safe near the tracks.
RSW is a collaborative effort among Operation Lifesaver, Inc., state Operation Lifesaver programs, and rail safety partners across the U.S., Canada and Mexico.
---
Always expect a train to run on any track,
at any time, and in any direction.
---
Why do we recognize Rail Safety Week (RSW)?
Safety around trains and tracks is very important, and our team is committed to keeping our team members and riders safe through education, audio announcements and signage posted at stations and transit centers. Here is some numbers on rail safety that you should know:
It takes a MetroLink train 600 feet to come to a complete stop when going approximately 55 MPH.
Every 3 hours in the United States a person or vehicle is hit by a train.
More than 2,100 people are injured or killed annually in crossing and trespassing incidents in the North America.
More than 50% of collisions occur at crossings equipped with lights and/or gates.
9 out of 10 rail-related fatalities involve grade crossing collisions or incidents with trespassers.
---
Stay off of the tracks. Trespassers are
subject to

criminal penalties

.
---
With your help, we can prevent tragedies. Here are some tips for staying safe while waiting for your train and riding on the system:
Stay Alert –Trains can come from either direction at any time and can be very quiet. Around train tracks or in stations, obey all warning signs and signals.
Avoid Distractions – Texting, headphones or other distractions can prevent you from hearing an approaching train.
Watch the Overhang – Trains are wider than the tracks; never sit on the edge of a station platform.
Stay Away from Platform Edge – Pay attention to painted or raised markings at the platform edge, and stay at least three feet from the train while it is coming in or out of the station
Watch Your Step – Be careful getting on and off the train – there may be a gap between the train and platform.
When on Board, Hold on – Hold on tight to poles or seats, and listen carefully to directions from the train operator.
Data provided by Operation Life Saver, Inc.
Return to Blog
Categories:
Safety