April 3, 2017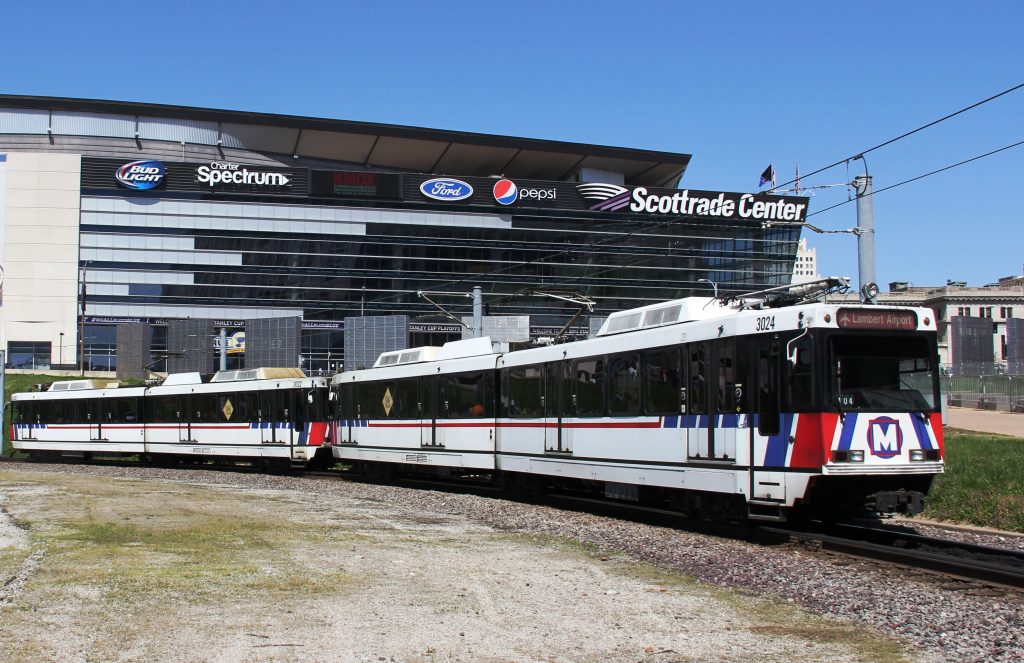 Spring is here, the weather is nice – so it's time to get back out there, everybody. Luckily for you, there are a lot of fun things to do this month, and they're all accessible by transit.
Canadian rock band Simple Plan will start things off with a concert on April 7 at The Pageant on the Delmar Loop. Toward the end of the month, American rock band The Flaming Lips will perform on April 23. A few days later, heavy metal band Mastodon will perform on April 27.
In downtown St. Louis, the Peabody Opera House hosts English YouTube sensation Daniel Middleton (aka Dan TDM) on April 7. The next day, Chris Rock will bring the laughs for a two-day event on April 8 and April 9. The following week, American stand-up comedian, author, playwright, social critic and actor Lewis Black heads to the stage on April 15. 
Next door at the Scottrade Center, Panic! At The Disco will perform on April 5. In the middle of the month, Neil Diamond brings his 50th anniversary tour on April 12. Toward the end of the month, country powerhouse duo Tim McGraw and Faith Hill come to the Scottrade Center on April 27 with special guest Seth Ennis.
Avoid traffic jams and the hassles of finding (and paying for) parking by taking Metro. Leave your vehicle at any one of 21 free Metro Park-Ride lots in Missouri and Illinois and ride MetroLink to the Civic Center MetroLink Station (just steps from the Peabody Opera House and Scottrade Center) or to the Delmar Loop MetroLink Station (near The Pageant).
You can also hop on MetroBus to get downtown or to the Delmar Loop. Ride on one of more than a dozen MetroBus routes to the Union Station MetroLink Station, located just west of the Scottrade Center and the Peabody Opera House. You can reach the Delmar Loop on any of five MetroBus routes.
Ready to let Metro do the driving to your next big event? Plan your trip on Metro transit by downloading the Metro On The Go app to your mobile device, or reach out to Metro Transit Information at 314-231-2345 or 618-271-2345, Monday through Friday from 7:30 a.m. to 4:30 p.m.
Return to Blog