March 31, 2017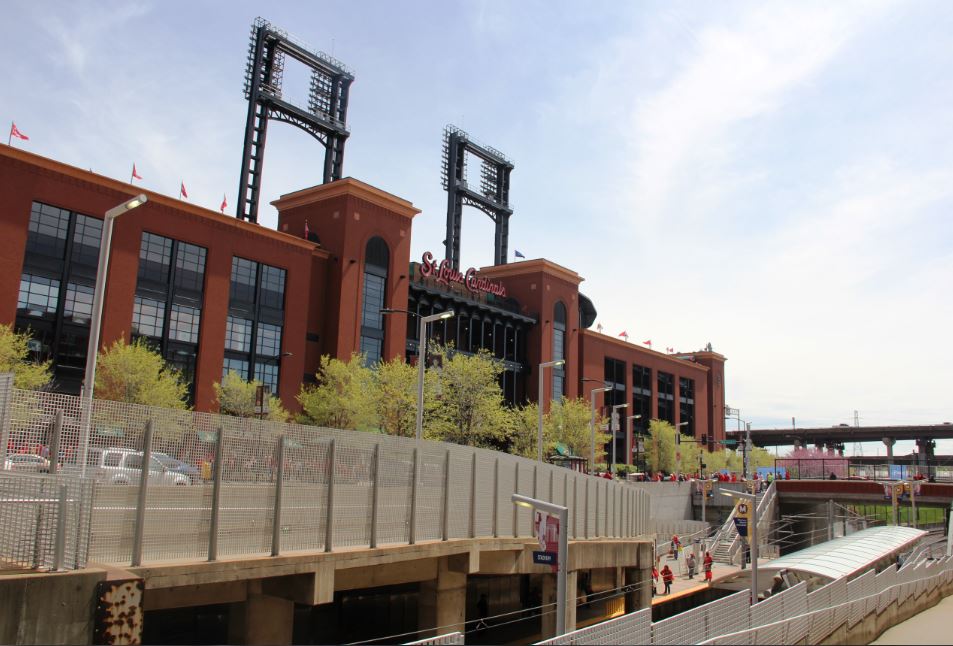 It's almost here. Baseball returns to St. Louis on Sunday, April 2, as the St. Louis Cardinals kick off their first home game of the season at Busch Stadium against the Chicago Cubs, and Metro makes it easy to take part in all of the fun and excitement.
MetroLink will have additional security and personnel located throughout the light rail system to assist passengers on Sunday. MetroLink will also be monitoring platforms for crowds and will add extra trains to service as needed.
You can leave your vehicle at any one of the 21 free Park-Ride lots located at MetroLink stations in both Missouri and Illinois, and ride the train to the Stadium MetroLink Station to get to Busch Stadium or to one of the other nearby MetroLink stations to enjoy any of the pre-game activities taking place in downtown St. Louis before the first pitch.
MetroBus is another great option for getting to downtown St. Louis on Sunday. Catch the #40 Broadway or #99 Downtown Trolley, which both have stops near Busch Stadium, or ride on any one of 13 MetroBus routes to Union Station at 18th Street and Clark Avenue, located just a few blocks west of the stadium.
In addition to MetroLink and MetroBus, Illinois passengers can also ride the Redbird Express to get to the home opener on Sunday. The first Redbird Express leaves from the Water Tower at St. Clair Square in Fairview Heights, Ill., at 4:15 p.m. on Sunday, with service every 3 to 5 minutes.. More information about the Redbird Express service can be found on the St. Clair County Transit District website, scctd.org, under the Special Services tab.
To plan your trip to opening day, download the Metro On The Go App to your mobile device, use the online Trip Planner or schedules on metrostlouis.org.
Return to Blog