September 14, 2022
Take Metro to the 2022 Great Forest Park Balloon Glow & Balloon Race
Return to Blog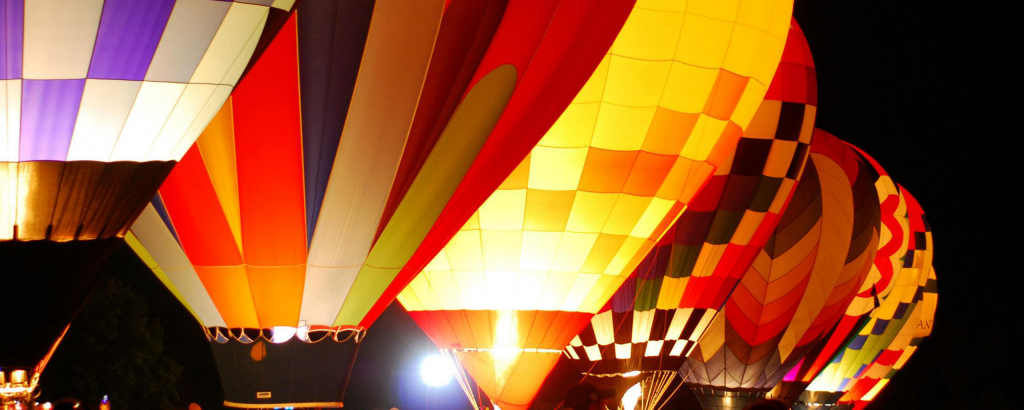 Metro Transit makes it easy to enjoy all of the fun and excitement of the Great Forest Park Balloon Glow on Friday, September 16, and Balloon Race on Saturday, September 17, while avoiding parking hassles and heavy traffic in and around Forest Park.
Park your vehicle at any one of 20 free Metro Park-Ride lots in Illinois and Missouri and ride MetroLink to the Central West End MetroLink Station, which is located about a half-mile from the Balloon Glow and Balloon Race festivities taking place at Central Fields in Forest Park. From the Central West End Station, head west on Children's Place, cross Kingshighway into Forest Park, and then follow the walking paths to Faulkner Drive and Central Fields.
Please note that due to damage from flash flooding in July, Blue Line MetroLink service is currently only operating between the Shrewsbury-Lansdowne I-44 and Forest Park-DeBaliviere MetroLink Stations. If you are traveling to the Balloon Glow and Balloon Race on the Blue Line, you will need to exit your Blue Line train at the Forest Park-DeBaliviere Station and transfer to an eastbound Red Line train to continue your trip to the Central West End Station. For the latest details on MetroLink operations, visit our MetroLink Special Operations page.
Balloon Glow festivities begin at 5 p.m. on Friday, with closing fireworks scheduled 9:15 p.m. The Balloon Race begins at 1 p.m. on Saturday, with the balloons launching at 4:30 p.m. For more information and schedules for both events, visit greatforestparkballoonrace.com.
Trip Planning
Plan your trip to the Great Forest Park Balloon Glow and Balloon Race by using our online trip planner, using the Transit app, or by contacting Metro Transit Information at 314.231.2345 (phone) or 314.207.9786 (text), available Monday through Friday from 7 a.m. to 6 p.m.
Mobile Tickets with Transit app
Metro makes it easy to buy all fares and passes straight from your phone! Our mobile fares are integrated with the Transit app, which many riders are already using to plan their Metro ride and get real-time bus locations. This added feature makes it easy for you to plan your trip, track your ride and pay your fare, all in one place.
Download the app today so you are ready for this weekend.
Return to Blog
Categories:
Metro Lifestyle