August 18, 2017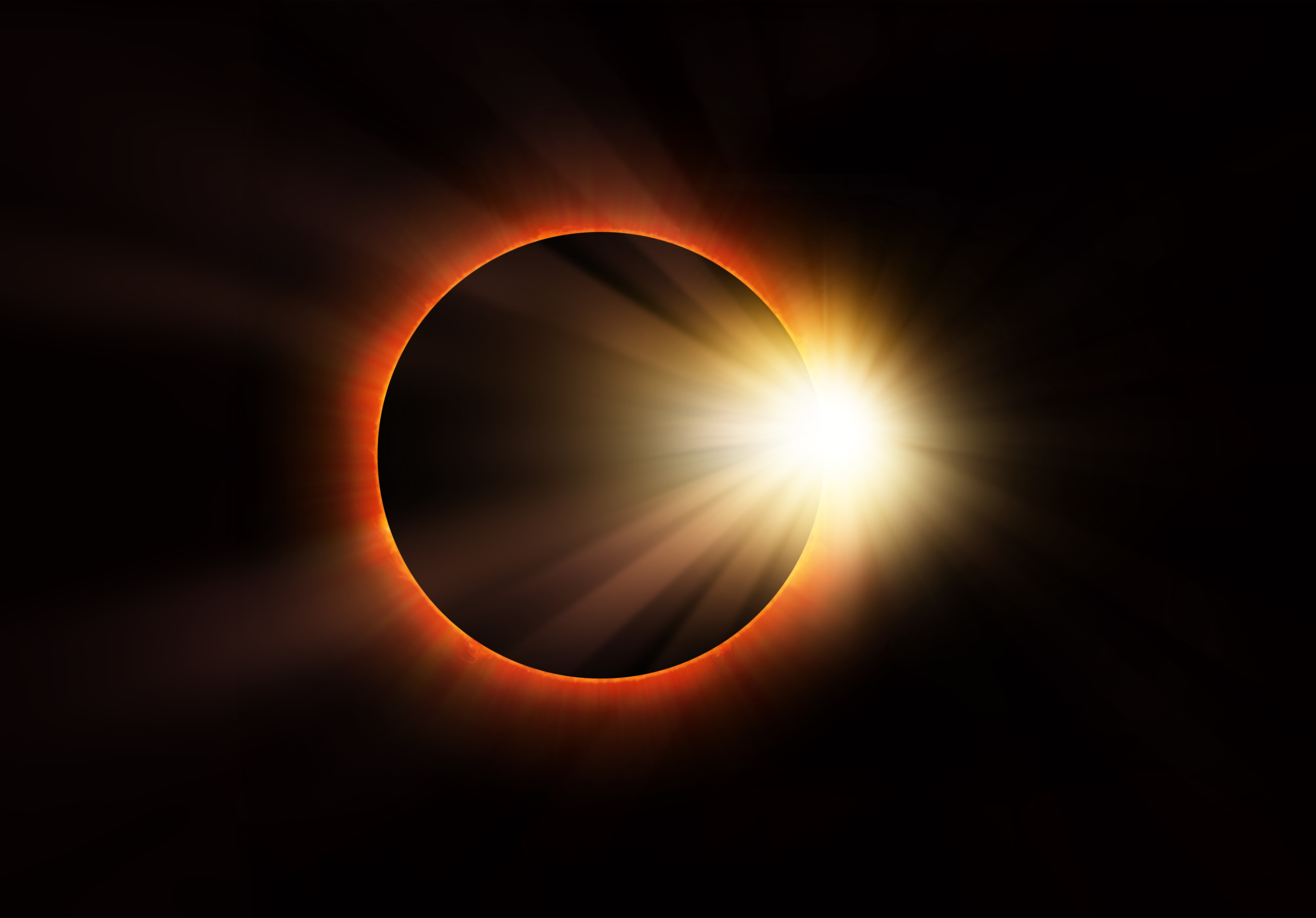 The Great American Eclipse is just days away, and the St. Louis region (especially those in our service area to the south and west) will have the best seat in the nation.
To get you prepared for the big day, we've highlighted a few eclipse events around town that are just a train or bus ride away.
Metro will be operating normal weekday schedules on Monday, August 21, but be aware that there could be delays due to traffic. Check Rider Alerts online or reach out to Transit Information Services from 7 a.m. to 6 p.m. for the latest information.
Before we dive into those eclipse-viewing parties, here are some important safety reminders from NASA:
Use eclipse glasses from authorized dealers verified to be compliant with the ISO 12312-2 international safety standard
If you are within the path of totality, remove your glasses only when the moon completely covers the sun
Outside the path of totality, you must always use a safe solar filter to view the sun directly
There may be heavy traffic — and it may come to a standstill due to the eclipse — so be alert at all times
Great American Solar Eclipse – Jefferson Barracks | #20 South Broadway
St. Louis County's Jefferson Barracks Park will host an eclipse viewing event. At the park, the moon's shadow begins its pass over the sun at 11:49 a.m. and the total eclipse phase will be from 1:17 p.m. to 1:19 p.m.
Solar Eclipse Viewing Party – The Magic House | #48 South Lindbergh, #56 Kirkwood Webster
The Magic House is hosting a Solar Eclipse Viewing Party in the Museum's front garden from 10 a.m. to 2 p.m.
St. Louis Science Center | #3 Forest Park Trolley
The St. Louis Science Center will host an Eclipse Day Celebration on the day of the event as Planetarium educators will narrate the events in the sky and provide fun activities for all ages.
The Delmar Loop | MetroLink, #97 Delmar
The entire Delmar Loop will be celebrating with the Loop Eclipse Festival on Sunday, August 20, where you can experience the planet walk and enjoy space-themed activities.
Solar Eclipse Viewing Party at Cortex Commons | #42 Sarah
Come join fellow innovators in the Cortex Commons to take in one of the wonders of space from 11 a.m. to 2 p.m.
Compton Hill Water Tower Viewing Party | #70 Grand
The Compton Hill Water Tower will be open to the public from 11 a.m. to 3 p.m. for the solar eclipse. Cash only admission is $5 for adults, $3 for children 6 to 14, and children 5 and under are free.
St. Louis Public Library Viewing Parties | #19 St. Louis Ave., #41 Lee, #90 Hampton
St. Louis Public Library will hold viewing events at two locations: Central Library and Buder Library.
St. Louis County Library Watch Parties | #250 Clayton-Chesterfield, #68 Big Bend
Eight branches of St. Louis County Library are hosting Solar Eclipse Watch Parties. The eclipse watch parties are free and open to the public.
Solar Eclipse Viewing Event at Webster University | #68 Big Bend
The Webster Groves area is one of the lucky locations that will experience a total solar eclipse. This once-in-a-lifetime event is hosted by the Department of Biological Sciences.
Total Eclipse at the Arch | #99 Downtown Trolley, MetroLink
Schnucks is partnering with the Gateway Arch Park Foundation to celebrate the eclipse. Join them on Monday, August 21, from noon to 2 p.m. and you'll have the Gateway Arch as a backdrop.
---
Engage With Us
If you happen to be riding Metro during the eclipse, we'd love to see your photos (if you can take them safely). Tag us on Instagram or Twitter @STLMetro — and we may share your photos online.
---
Return to Blog
Categories:
Metro Lifestyle