November 18, 2020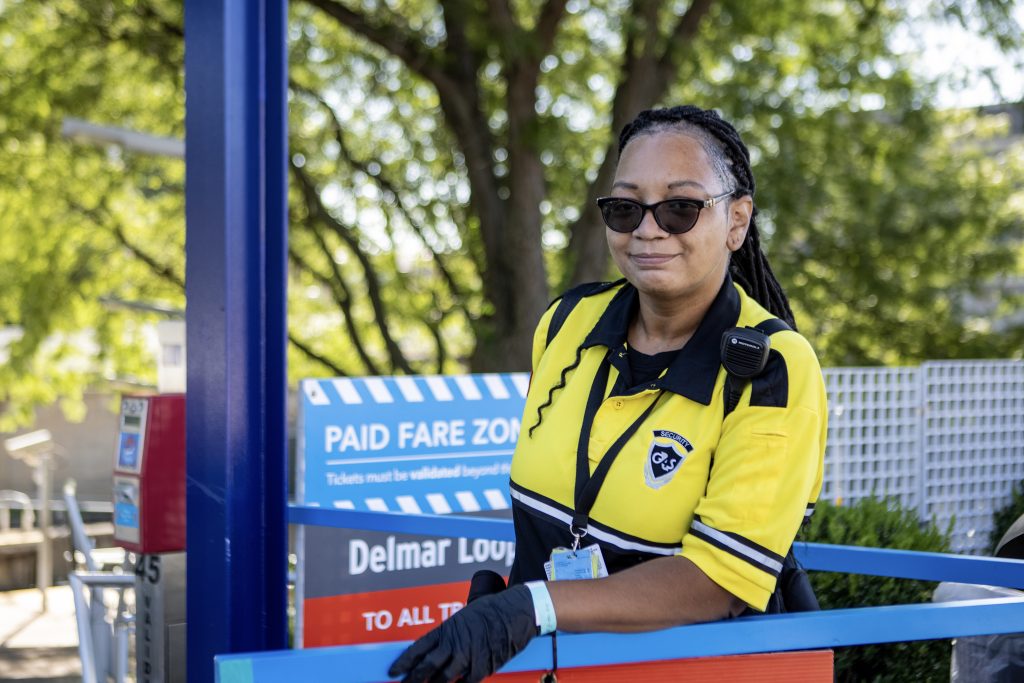 Our team members work hard to keep our region moving every single day. From operators to customer service, maintenance to mechanics, and operations to public safety, we bring the best of the best together to bring progress, collaboration and innovation to our communities. We want to share their stories, so stay tuned for more team member spotlights.
LaAndrea has been working as fare inspector for Metro Transit since September of 2019, checking that our riders have the correct tickets or passes, and helping them purchase tickets at a ticket vending machine or using our mobile fares on the Transit app.
Since Metro launched our new security strategy with our regional partners, LaAndrea has seen positive changes on the system. An important part of her job is learning how to read and approach people. She also strives to be customer-focused, helping riders at any chance she can – helping them off the train, getting a ticket, giving directions, and more.
Outside of work, LaAndrea enjoys watching reality TV shows, movies, and psychological thrillers. She also loves cooking and trying out new recipes.
Check out our Q&A with LaAndrea below to get to know her more.
---
What was your first job?
Show Me's as a hostess – and since then I have pretty much stayed in either customer service or security
What is a secret talent you have?
I can read people and see what they are about.
What energizes you at work?
Being able to talk to people, learn new information and have good conversations with our riders and being able to help them. It is nice to not always just have to tell people no.
Do you have advice or tips for someone who is new to riding Metro?
Metro is a good way for transportation – be aware of your surroundings. If you see something, say something. There are text and call numbers on the train to contact customer service and public safety.
Great advice – if you are ever traveling with us and see something concerning, you can contact our Public Safety team 24/7: Call 314.289.6873 or text 314.300.0188.
---
When you're out riding with us, make sure to pause and thank our team members for what they do. We could not move the region without them. Thank you, LaAndrea!
Return to Blog
Categories:
Metro Lifestyle
,
Team Metro