November 11, 2020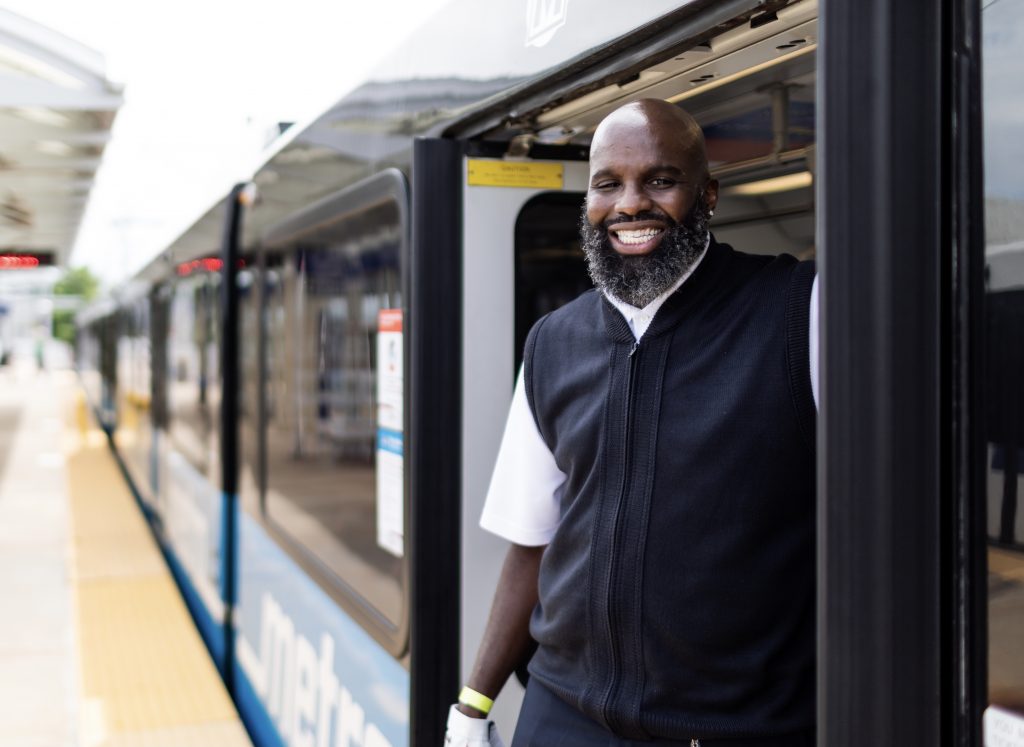 Our team members work hard to keep our region moving every single day. From operators to customer service, maintenance to mechanics, and operations to public safety, we bring the best of the best together to bring progress, collaboration and innovation to our communities. We want to share their stories, so stay tuned for more team member spotlights.
David has been working at Metro Transit for almost 10 years, and is one of the faces you see driving our MetroLink trains. He enjoys working together as a team with other operators and the many people behind the scenes.
David takes pride in getting people to where they need to go throughout the region. Whether it is a social event, doctors' appointment, work, or visiting friends and family, he knows riders can count on Metro Transit.
"We move St. Louis, and so many people depend on us."
Prior to the COVID-19 pandemic, David played basketball often. When stay-at-home orders started, he had to find a new way to be active. And that's when he took up cycling. He had not regularly ridden a bike in over 20 years, and now he has gone over 1,100 miles! He explores Creve Coeur Park, Grant's Trail, the MetroBikeLink Trail, and others around the area. Outside of work, he also enjoys playing video games.
Check out our Q&A with David below to get to know him more.
---
What are 3 words to describe Metro?
Exciting, different and awesome.
What was your first job?
I was a bus boy at Mama Tulaney's.
What is a fun fact about you?
Back in September I rode 100 miles, starting in St. Charles, going through Grafton, jumped on the ferry, road over McKinley Bridge, then to downtown St. Louis, up Broadway, through Forest Park and then finally back up to St. Charles.
What is something on your bucket list?
Going ziplining or skydiving.
---
When you're out riding with us, make sure to pause and thank our team members for what they do. We could not move the region without them. Thank you, David!
Return to Blog
Categories:
Metro Lifestyle
,
Team Metro