July 4, 2017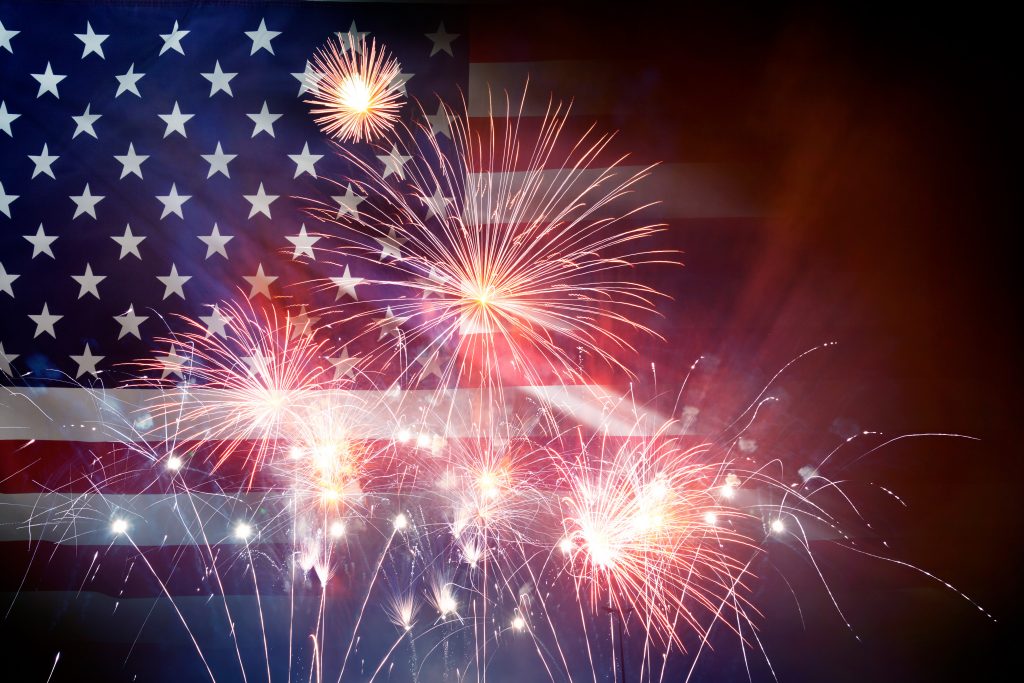 Happy Fourth of July, St. Louis! A great way to celebrate Independence Day is by taking in America's biggest birthday party — Fair Saint Louis in Forest Park. Here's what you need to know to join in the festivities, music, food, fun and fireworks.
The fair opens at 1 p.m. today, and the first artist to perform is St. Louis-native Ben Morgan at 1:35 p.m. He's followed by country singer Hudson Moore at 3:05 p.m., Matt Stillwell at 4:35 p.m., and duo Dan + Shay, who'll perform at 6:15 p.m.
Fair Saint Louis ends with a performance from Jake Owen at 8 p.m., followed by the Enterprise Rent-A-Car/Edward Jones Fireworks at 9:35 p.m.
To get to all the festivities, park at any one of 20 free Park-Ride lots at MetroLink stations in Missouri and Illinois, and ride MetroLink to the fair. Metro will add extra MetroLink trains tonight to accommodate the thousands of fair-goers expected to attend the concerts and fireworks in Forest Park.
To minimize crowds and long lines, we encourage you to use one of two designated stations to access the fair:
Blue Line passengers are encouraged to use the Skinker MetroLink Station.
Red Line passengers are encouraged to go to the Forest Park-DeBaliviere MetroLink Station.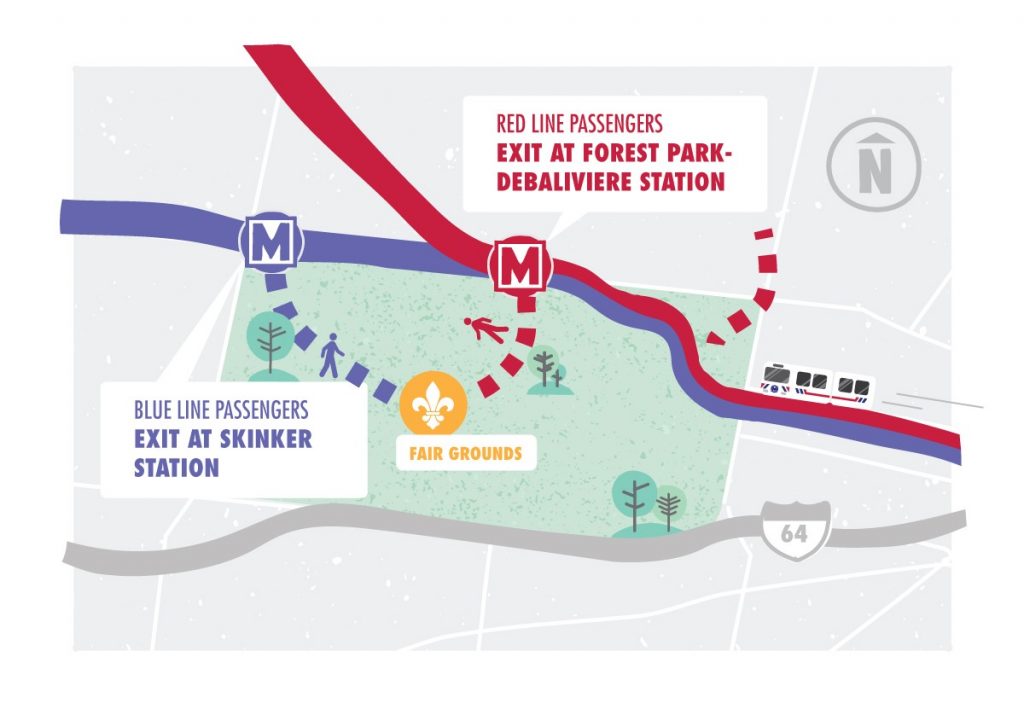 A total of more than 10,000 free parking spaces are available at Metro Park-Ride lots, and a large numbers of free parking spaces are available at:
North Hanley MetroLink Station: 1,731 spaces
Brentwood I-64 MetroLink Station: 914 spaces
Fairview Heights MetroLink Station: 853 spaces
Emerson Park MetroLink Station: 815 spaces
Shrewsbury-Lansdowne I-44 MetroLink Station: 800 spaces
Please note that the Park-Ride lot at the Forest Park-DeBaliviere MetroLink Station will be closed during Fair Saint Louis.
Trains will be crowded, especially after the firework shows each night, so riders are asked to be patient and respectful of others. No eating, drinking or smoking (including e-cigarettes) is allowed on Metro vehicles or on Metro property. For those bringing strollers on MetroLink, please be prepared to fold them up before boarding the train. Alcohol and firearms are prohibited on Metro vehicles and Metro property, and no alcohol or coolers are allowed at the fair. Pets are not permitted on Metro vehicles, except for service animals.
Return to Blog
Categories:
Metro Lifestyle