July 5, 2017
Passengers like Patrick depend on Metro transit to get to work, school and other important destinations. We hope you enjoy his story, and we're interested in your transit story too. Email [email protected], and we may share your story in a future "Passenger Profile."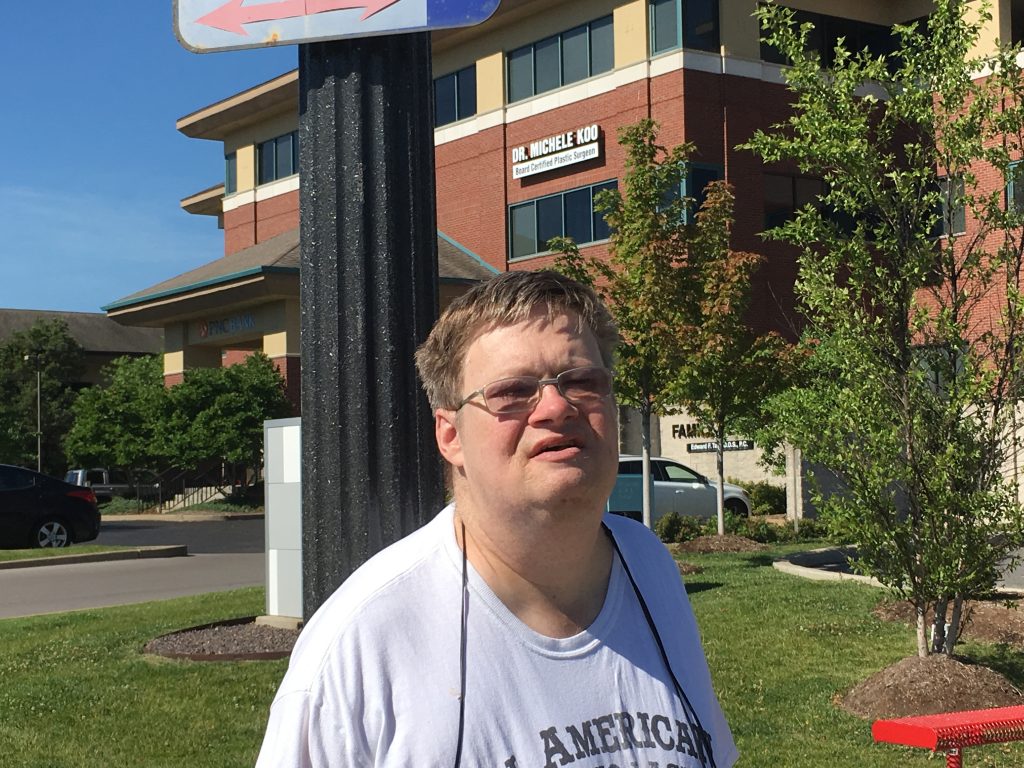 For Patrick, public transit has been a part of his life since he was a kid growing up in Kirkwood. His first ride was with his parents when he was about 6, and then he started riding transit on his own.
"The #57 was the first bus I rode on as a kid, back in 1967, but the #56 was my main route," Patrick said. "The buses seemed bigger back then."
Today, Patrick uses all of Metro's services to travel throughout the region. To get to his job at Mercy Hospital, he typically relies on MetroBus. He rides the #48 South Lindbergh to the Ballas Transit Center, and then hops on the #58 Clayton-West County to finish his commute. But, he sometimes chooses Metro Call‑A‑Ride instead.
"For those who haven't considered trying Call‑A‑Ride, they should," Patrick said. "It's a good option for lots of people."
Patrick puts his decades of transit experience and expertise to good use by serving as a Metro Ambassador at St. Louis Lambert International Airport. He was one of the first members of Metro's ambassador program, and he welcomes tourists, visitors and business travelers as they arrive in town – providing them with information about St. Louis and using the Metro transit system.
"The neat thing for a visitor who has never been to St. Louis is that you have a driver who knows everything about the area," he said. "Instead of getting behind the wheel of a car, let Metro take you on a tour of the city."
The benefits to using Metro aren't just for tourists, either. Patrick thinks more people should try riding the trains, buses and vans.
"If you're busy, riding Metro gives you time to do a lot of things," he said. "I see people on I-270 – on their cell phones – who shouldn't be driving. They should be on the bus."
For those of you thinking about ditching your wheels, Patrick has some advice for you too.
"If you want to give Metro a shot, get a day pass and test it out for a whole day." Patrick said. "And if you want to come to Kirkwood, drop your car off at a MetroLink station, take a Blue Line train to Shrewsbury and then hop on the #56 – you can check out everything my hometown has to offer. It's easy."
Return to Blog