Gateway Go Provides Free Rides for St. Louis Youth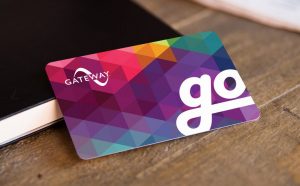 The City of St. Louis is extending its partnership with Metro Transit and other community partners to provide young people in the City of St. Louis free MetroLink and MetroBus rides.
Gateway Go Youth Transit Program provides St. Louis City youth ages 13 – 25 years old free MetroLink and MetroBus transportation to help connect them across the region to school, work, and other opportunities. The program is funded by the American Rescue Plan Act (ARPA).
To be eligible, you must be 13-25 years of age and a resident of the City of St. Louis, residing in a qualified census tract, or reside in a household of three or more whose total income is at or under $69,090. For more information, visit bit.ly/STLYouthTransit.