Transit-Oriented Development
Public transit not only gives riders a way to get to work, school or fun around town, but it can also be a catalyst for change and growth in the neighborhoods it serves through transit-oriented development.
Since 2011, more than $10.2 billion in commercial development has been announced, is under construction or completed within a half-mile radius of MetroLink stations across Missouri and Illinois.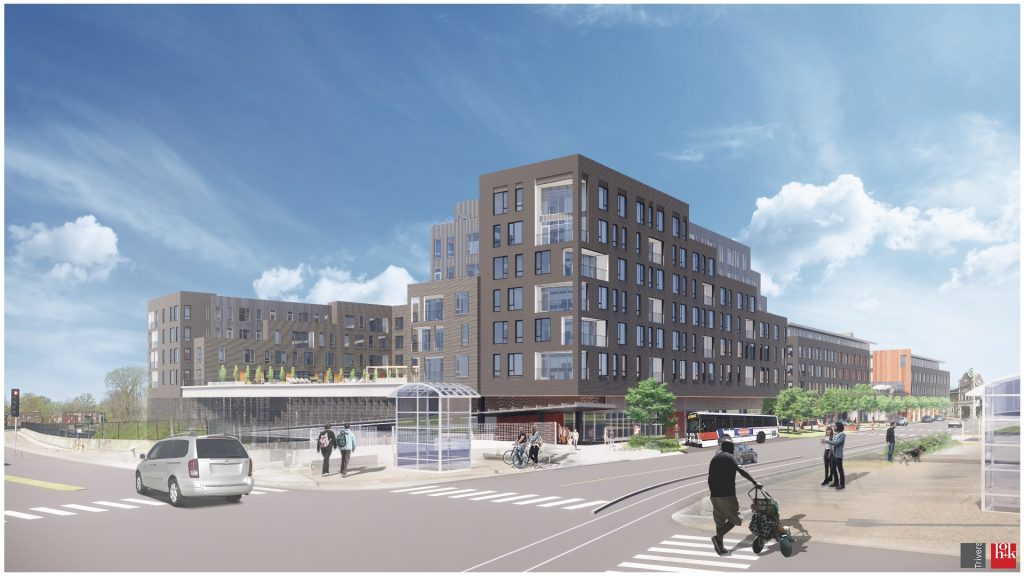 Construction has finished on Expo at Forest Park, a new $90 million mixed-use transit-oriented development in the Skinker-DeBaliviere neighborhood of the city of St. Louis.
Located along DeBaliviere Avenue, just north of Forest Park, it  includes more than 278,000 square feet of residential and amenity space and 30,000 square feet of retail.
---
Capital Projects
The Metro Transit system is an integral part of the bi-state area's interconnected transportation network. Through our capital projects, Metro ensures that the region's investment in transit infrastructure is properly maintained, and new developments contribute to stronger transit services and an enhanced experience for our customers.
We are regularly making improvements and maintenance to protect and grow the region's transit system. Learn more about projects in progress or planned for the near future, and let us know what you think by submitting your comments. Click here to learn more.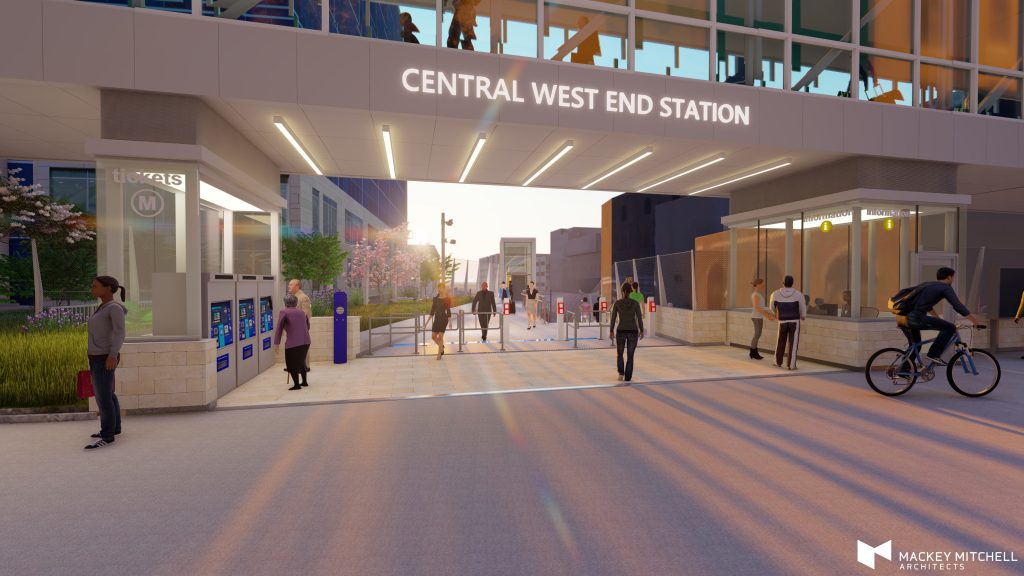 A project to improve the busiest station on the MetroLink light rail system – the Central West End MetroLink Station – has brought $7.5 million of enhancements to the transit system, funded by the Washington University School of Medicine and BJC Healthcare, in partnership with Metro Transit.
Now completed, the redesigned Central West End MetroLink Station offers new amenities, reduced congestion at the station, and improved safety and visibility.
---
Project Archive
Eads Bridge Rehabilitation Project
New Development Aims to Better Connect Delmar Corridor
Two Twelve Clayton and AC Hotel Near MetroLink
STLVentureWorks Expansion in Wellston
Richmond Heights Townhomes Offer Convenient Transit Options
Metro Landing of Swansea at the Swansea MetroLink Station
Grand Avenue Bridge and Scott Avenue Transit Plaza Improvements