December 13, 2019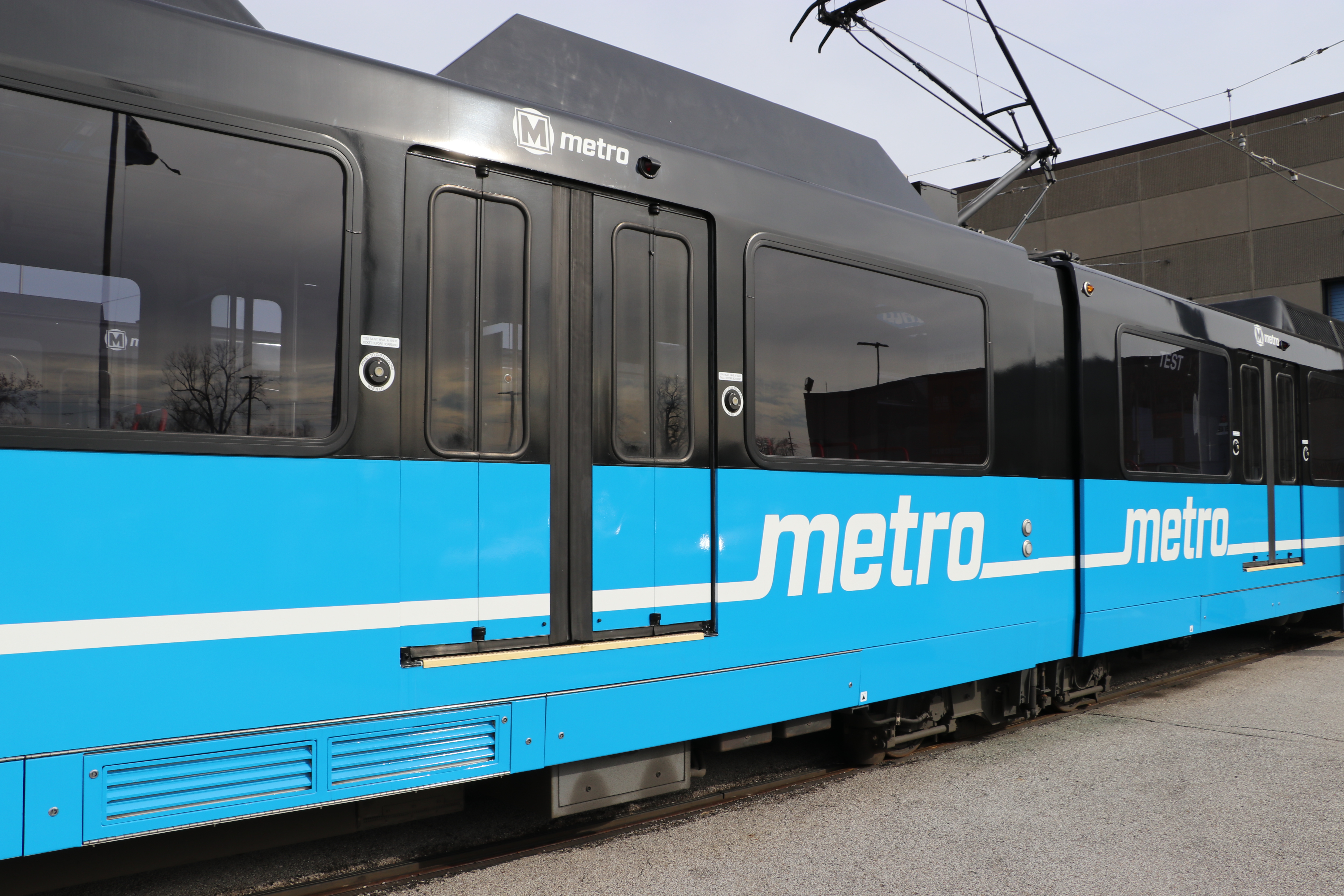 Your train or bus may look a little different as you travel to work or school in the new year, as Metro Transit vehicles featuring a new paint scheme start to roll into service this month.

The new look for MetroLink, MetroBus and Metro Call‑A‑Ride is part of an overall update to the transit system, which not only gives the trains, buses and vans a refresh, but also will provide you with more attractive, more effective and easier to use resources.
This includes a new look for our printed schedules, which first became available back in September. In addition to new colors and fonts, the new schedules feature an easy-to-read map that better reflects the actual street design in the St. Louis region. Next year, we will begin to install new bus stop signs that will be more informative and more visible for both you and our drivers.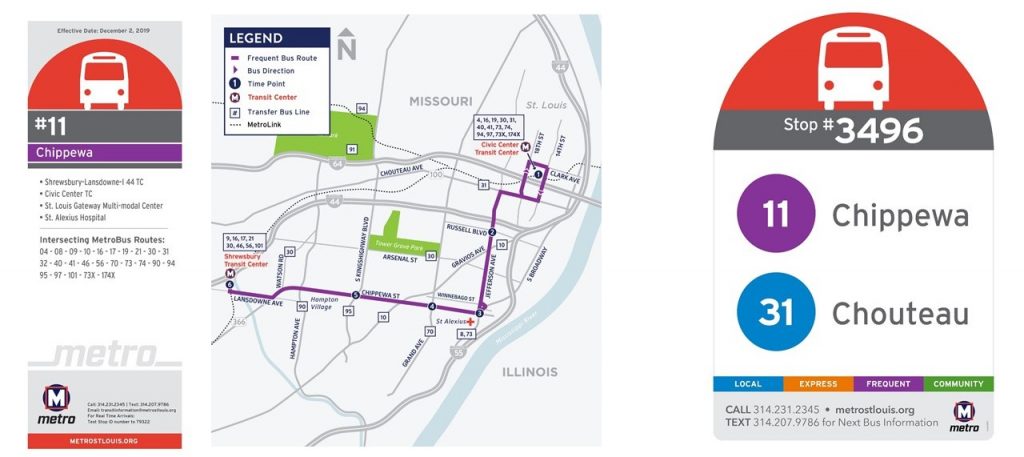 You will continue to see the red-white-and-blue trains and buses for a long time. There are currently three MetroLink trains featuring the new look, as well as 26 new MetroBus vehicles. These new 30-foot Gillig buses have improved emissions and a much smaller turning radius than other buses in the fleet, making them more flexible in the types of service they can provide and in the locations where they can better operate.
The new paint scheme will only be applied to new vehicles being added to the Metro fleet as they replace older trains, buses and vans that are being retired out of service. All of these updates are part of the normal maintenance and replacement cycle for transit vehicles, signs and materials, and no additional funds are being used or needed to make these changes.
Return to Blog