July 21, 2021
Avoid the I-64 Closure This Weekend and Ride Metro Transit!
Return to Blog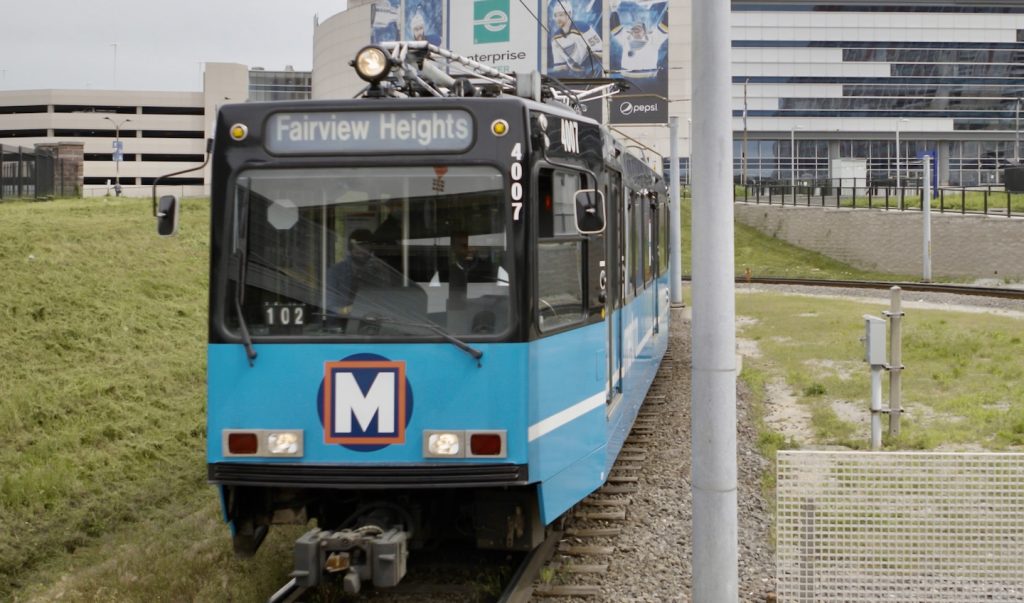 If your weekend plans include heading to downtown St. Louis for food, fun and visiting the attractions, then Metro Transit is a great option to avoid the Interstate 64 closure. All lanes of I-64 will be closed eastbound and westbound starting at 8 p.m. on Friday, July 23, between Grand Boulevard and Interstate 44. The interstate is scheduled to reopen by 5 a.m. on Monday, July 26.
Metro Transit makes it easy. There are 19 free Park-Ride lots at MetroLink stations in St. Louis County in Missouri and St. Clair County in Illinois where you can park and catch the train to downtown St. Louis.
Hop on and off MetroLink or MetroBus all day by purchasing a Metro Day Pass for only $5 via Transit app or at Ticket Vending Machines located at all MetroLink stations and Metro Transit Centers.
Reminder: Per federal law, masks are required when riding Metro Transit.
Planning Your Trip
To help plan your travels with Metro Transit, download the Transit app to your mobile device to plan your trip, pay your fare and check on the real-time status of your bus. You can also use our online Trip Planner or check out MetroLink and MetroBus schedules, or contact Metro Transit Information for additional assistance at 314-231-2345 (phone) or 314-207-9786 (text), Monday through Friday from 7 a.m. to 6 p.m.
Return to Blog
Categories:
Metro Lifestyle