Deal Alert: Get A MetroBus 12‑Ride Bundle for Only $10!
Return to Blog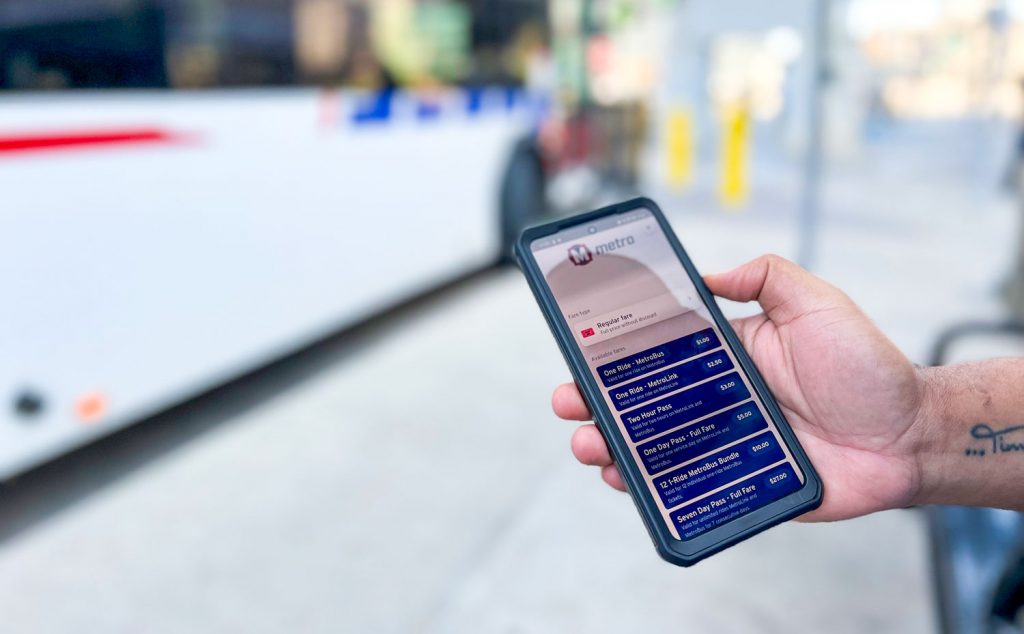 Through Transit app, MetroBus riders can now get two free one-ride tickets when you buy 10.
As part of the mobile fares pilot program, Metro is offering 12 rides for only $10. You have 60 days from purchase to use them, rather than the 30-day expiration on individual one-ride tickets.
The bundle is only available within Transit app, and applies to full fare tickets only.
Transit app makes it easy to plan your trip, track your ride, and pay your fare. Other fares available in the app are:
One-Ride MetroBus & MetroLink (reduced fare available)
Two Hour Pass (reduced fare available)
One Day Pass (reduced fare available)
Seven Day Pass
Thirty Day Pass (reduced fare available)
All mobile passes are visually validated by operators. There will be no service fees for purchasing fares through mobile, and you can keep passes in a wallet inside the app to use when you're ready to ride.
Download Transit today!


Return to Blog
Categories:
Metro Lifestyle