September 12, 2023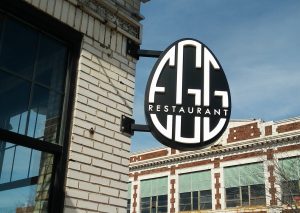 Are you looking for the perfect destination for breakfast or brunch? Take a trip to our Merchant of the Month, EGG restaurant! With 2 locations in the heart of town, this breakfast-centric restaurant is a must-visit for foodies and brunch lovers.
EGG brings a unique and flavorful brunch experience to the St. Louis community. Once you step inside, you'll be enveloped in a cozy and inviting atmosphere, complete with vintage features like antique light fixtures and repurposed materials. You can even admire the cactus plants that line the walls of the dining area as you sip on your morning coffee. Enjoy a specialty item off their Tunisian and Mexican-inspired breakfast menu like the Chakchouka or Casse-Croute. Or stick to the basics with an order of eggs and bacon.
EGG is sure to become one of your favorites. And with the easy accessibility via Metro Transit, you have no excuse not to try it out. So hop on the #10 Gravois Lindell MetroBus route, show your valid transit pass, and enjoy 10% off your meal!
Open Tuesday through Friday from 7 a.m. to 2 p.m. and Saturday through Sunday from 9 a.m. to 3 p.m., EGG is the perfect destination for a morning meal or brunch date with friends.
Want your chance at a $50 Gift Card from EGG? Enter the giveaway for this month's Destination Deal.
Click here and check out our EGG visit via Metro Transit.
Return to Blog