September 3, 2017
Update: Metro has cancelled events at various transit centers on September 12 and September 13. Events may be rescheduled at a later date.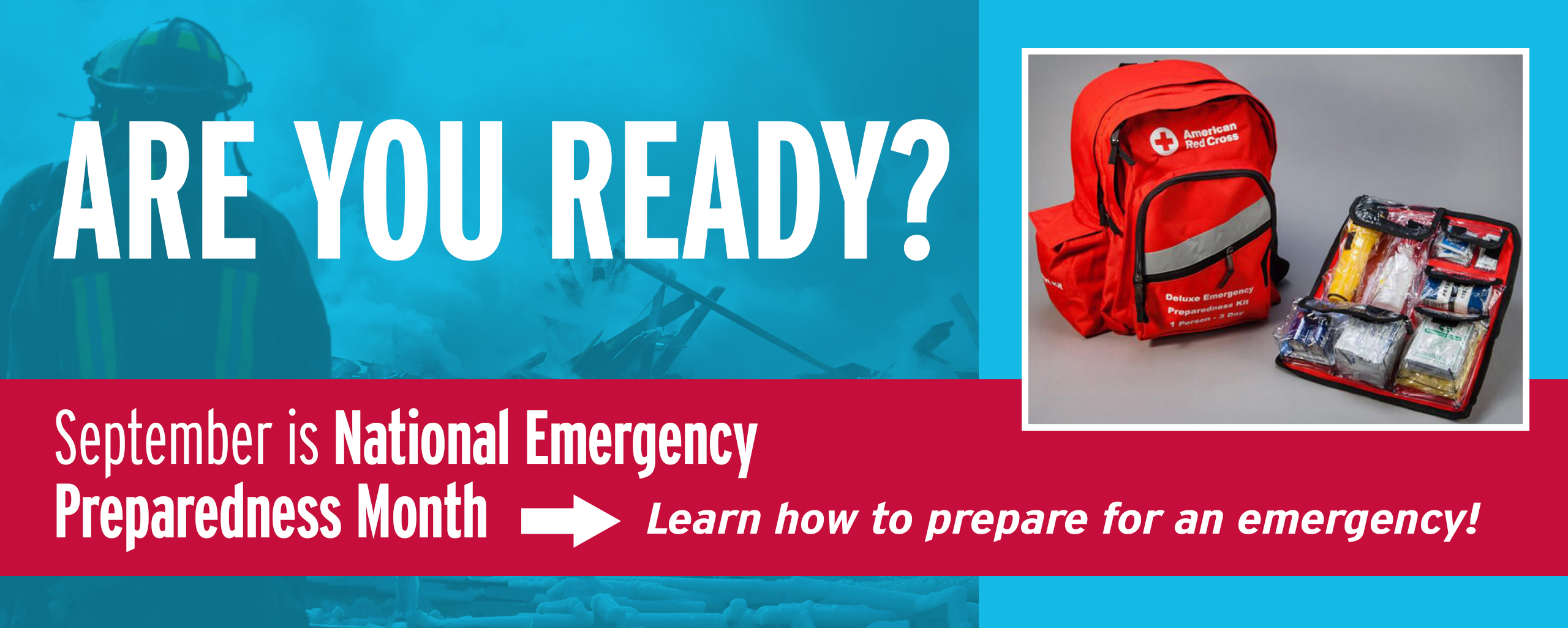 Large or small, emergencies can happen anywhere at any time. This month is National Preparedness Month, and the focus is on emergency planning with the main theme: "Disasters Don't Plan Ahead. You Can."
Ready, a national campaign behind Emergency Preparedness Month, will be sharing important messaging all month long, emphasizing the importance of preparedness for everyone, including children, older adults, people with disabilities and others with access or functional needs.
Ready has tools and resources to help you prepare for the types of emergencies that could impact you and your family where you live, work, and visit. We will be helping get the word out on Twitter and Facebook by focusing on different types of emergencies and the resources you can use to prepare for them each week this September.
Enter a drawing for a chance to win one of eight Red Cross Emergency Preparedness Kits. Fill out the form below.
All entries are due by 11:59 p.m. on Saturday, September 30.
Return to Blog