July 17, 2020
Expanded MetroBikeLink Trail Offers a New Option to Get Outdoors
Return to Blog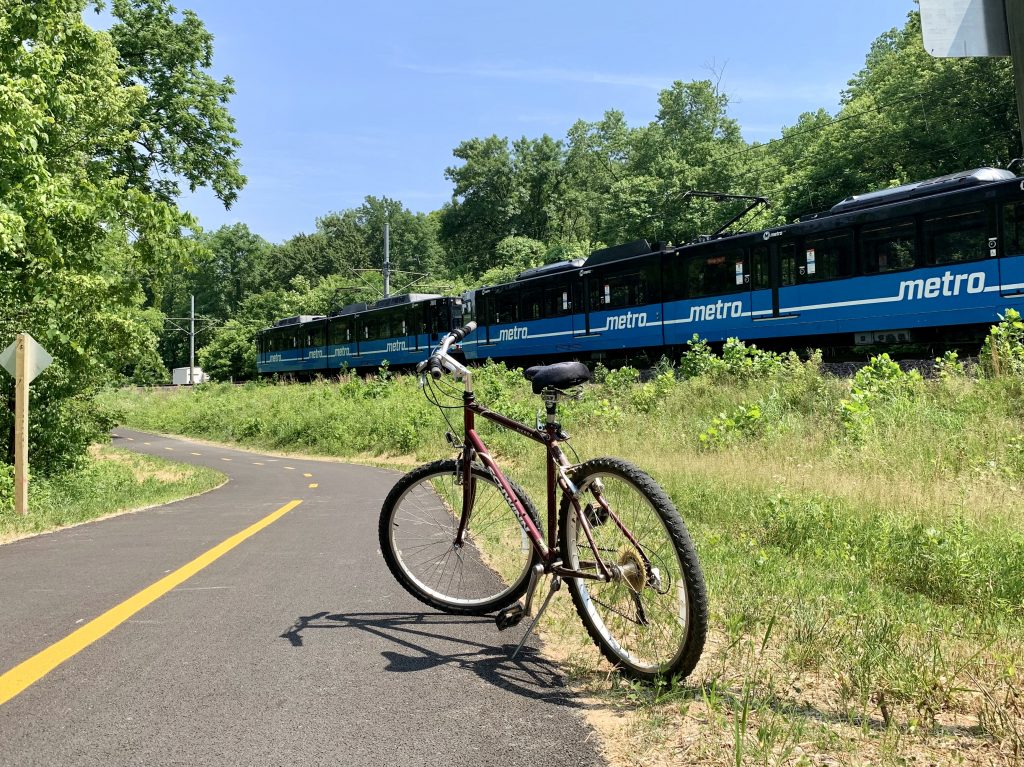 Looking for a reason to get outside? The expansion of the MetroBikeLink Trail in St. Clair County provides a scenic path to walk, jog or cycle. And throughout the trail there is plenty of shade, wildlife, flowers and creeks to see as you go.
This new, 3.5-mile paved trail runs from the Fairview Heights MetroLink Station to the Memorial Hospital MetroLink Station, where it joins the existing 11.5-mile trail. The trail connects six MetroLink Stations in Fairview Heights, Belleville, Swansea and Shiloh.
If you need a break during your excursion, hop on MetroLink to get you further down the trail or back to where you started! Just remember to have a mask ready for when you ride. Learn more about bringing your bike on MetroLink here.
Funding for the the MetroBikeLink Trail comes from the St. Clair County Transit District and partnerships with local organizations, including the MetroEast Park and Recreation District.
With this addition, the MetroBikeLink Trail now features 14 miles of trails and bike paths adjacent to MetroLink in Southwestern Illinois. The first section of the trail opened in 2002 and was comprised of a 4-mile trail from Southwestern Illinois College to the Swansea MetroLink Station. And the trail network is continuing to grow – multiple projects are in different phases of design and construction, including the
So, grab your helmet or your jogging shoes and get on the trail today! Remember: Practice social distancing when you are on the trail and wear a face covering when social distancing is not possible.
Return to Blog