March 17, 2017
How'd ya do St. Louis?
Longtime St. Louisans can identify this intersection from miles away – literally! The world's largest Amoco sign was just as jumbo back in 1953 when this shot was taken, only it read "Standard Red Crown." The photo was taken during a jammed morning rush hour at the intersection of Skinker Boulevard and Oakland Avenue. Thankfully, a few buses can barely be seen at the end of the long line of cars, thus qualifying this classic photo for our Flashback series.
Incidentally, the green party of the year is happening right now right down the street from this scene. Click here to learn how to ride Metro to the festivities.
Have a great weekend!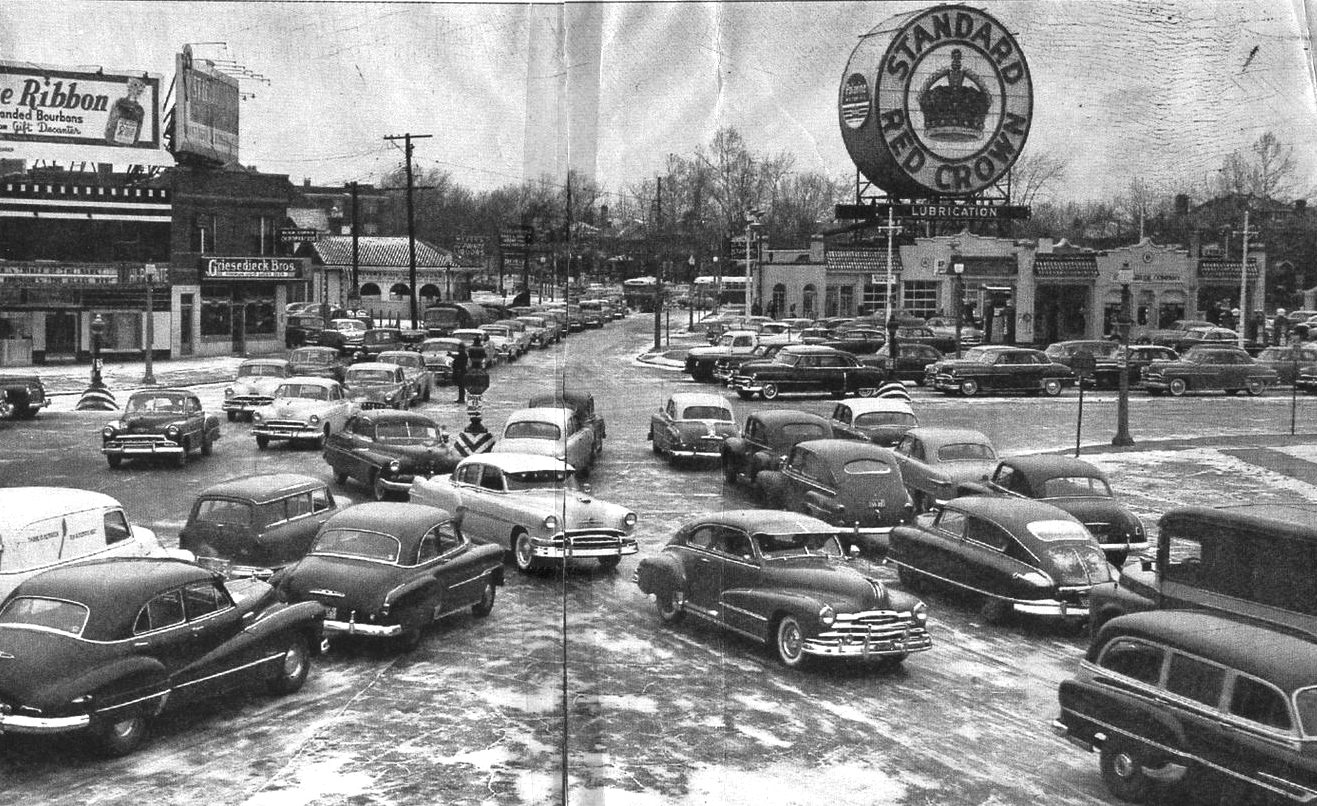 Return to Blog
Categories:
Flashback