April 13, 2018
Today's photo was taken outside of St. Louis' late great amusement park Forest Park Highlands in 1945. The Old Barn is in the background. The scene is just a stone's throw from next weekend's Earth Day festival at the Muny in Forest Park.
The park began in 1896 as a merry-go-round meant to attract customers to the Highlands Cottage restaurant. It expanded over the years and consistently attracted huge crowds until July 19, 1963 when a massive, buzz-killing fire destroyed the park.
Amazingly, the original carousel survived and currently resides out in Faust Park. Taking a ride on this carousel continues to be a rite of passage for St. Louis youngsters.
Have a great weekend!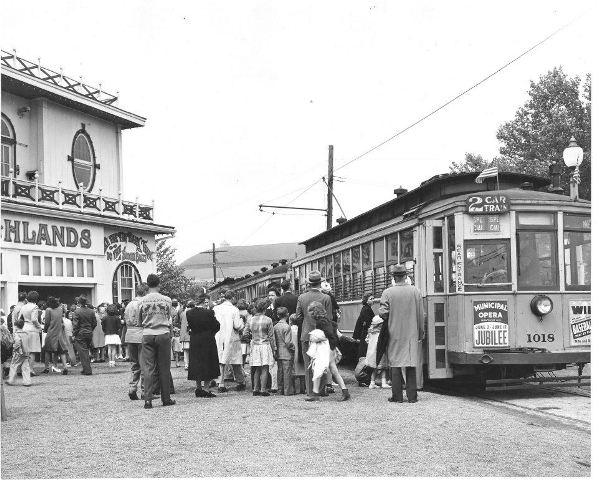 Return to Blog
Categories:
Flashback