October 12, 2018
Flashback Friday time!
The answers are in!
Today's photo is a view of Laclede's Landing on the right,  and to the left, the spot where Washington Ave. becomes the Eads Bridge (where the bus is heading westbound.) The photo was taken from the cleared out Jefferson National Expansion zone, which was being used as a parking lot at the levee at the time (late-1950s.)
Have a great weekend!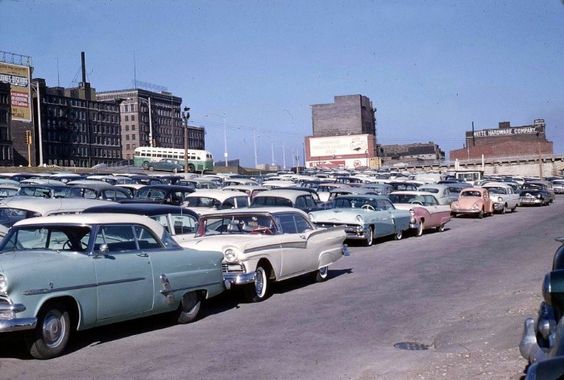 Return to Blog
Categories:
Flashback