October 26, 2018
Were you able to come up with the correct answer?
Ther are several key hints. The Metropolitan Square building is nearing its 1989 completion date with some scaffolding still visible. The streetlight banners highlight St. Louis Centre, which opened in 1985.
The bus shown in this photo is a 1988 Flxible bus model with the old red, orange and yellow paint scheme. However, this particular bus series (8455) didn't go into service until 1989.
So…this photo shows a MetroBus on Broadway in 1989.
Have a great weekend!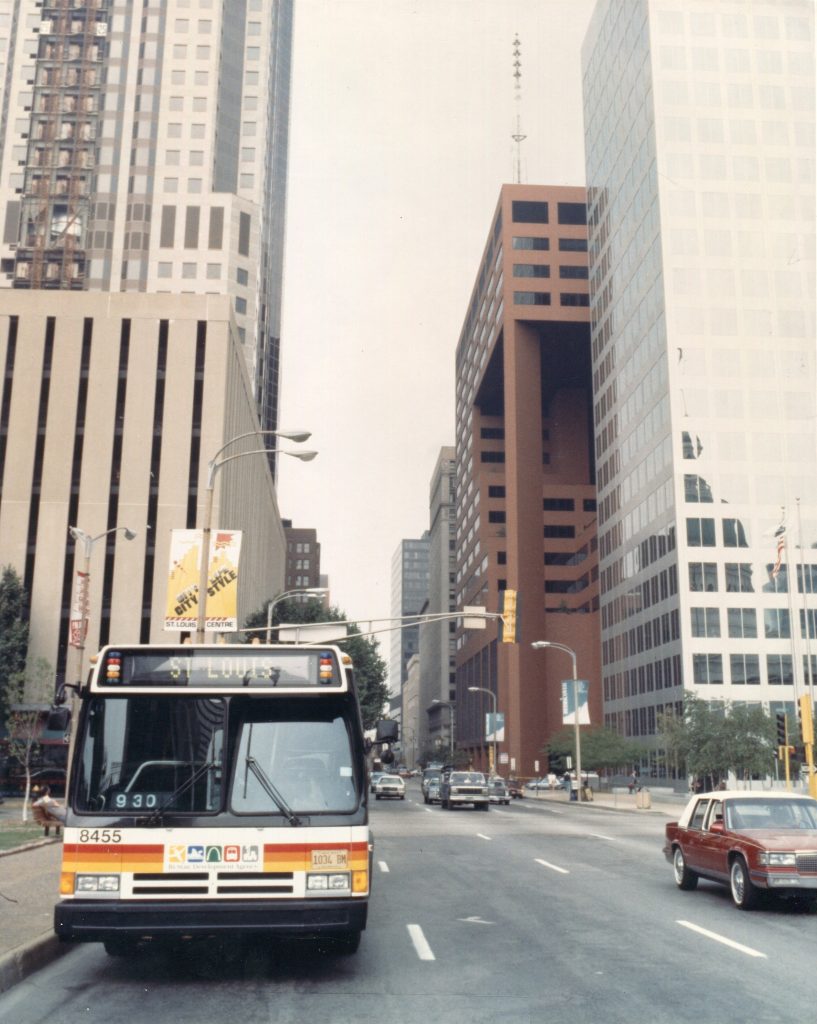 Return to Blog
Categories:
Flashback