February 8, 2019
Were you able to guess the details of today's photo?
Alright folks, time to put those Technicolor shades on as we view this particular streetcar travelling east on Delmar in the Delmar Loop in the 1960s. (Note the circular city hall building in the background, which still stands today.)
And yes, we know, the photo is a bit blurry. That's because this is a screen shot from a fascinating video, "Streetcars of St. Louis," posted on YouTube by Andrew Raimist.
Have a great weekend!
Historic footage in the video is courtesy of Mark D. Goldfeder, President of The St. Louis Railway Enthusiasts.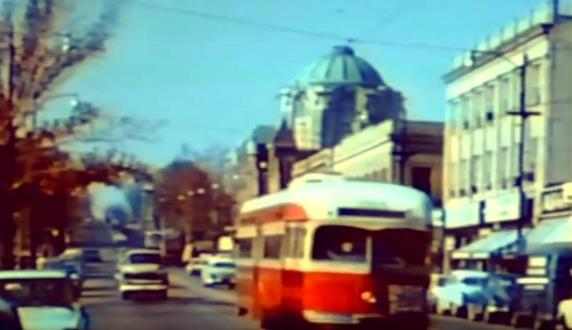 Return to Blog
Categories:
Flashback