February 13, 2019
In celebration of Valentine's Day, we will be sharing a special story of a couple who met while riding Metro. This week's Passenger Profile features two transit lovebirds,Toya and Elliott.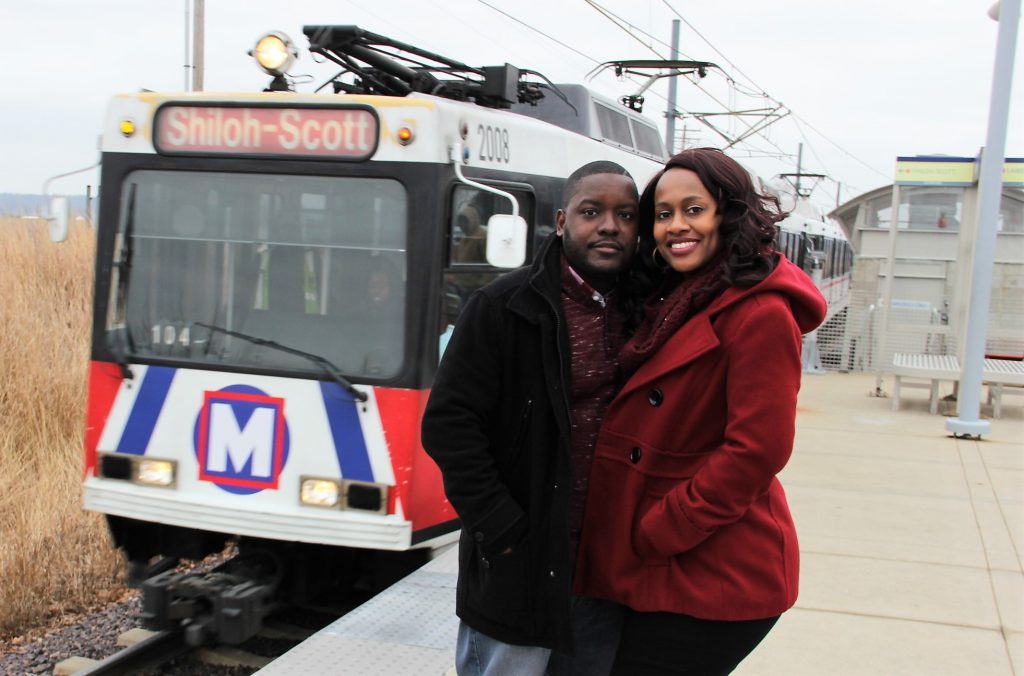 When Toya boarded a Red Line train at the College MetroLink Station, she wasn't looking for love. But that's not how life works, sometimes love finds us when we least expect it. And, that's exactly what happened in the summer of 2007.
Toya was taking summer classes at Southwestern Illinois College and there was Elliott sitting in her biology class. Toya and Elliott went to the same junior high school, but they hadn't known each other then.
"We recognized each other and said hi and bye," Toya said.
Fast forward a year later, in the summer of 2008, and Toya was leaving class to catch the train at the College MetroLink Station. Elliott was headed that way too.
"We boarded the same train, he sat in the seat behind me and started making small talk," Toya said. "I knew he would ask for my number and I actually had planned on giving him the wrong one. I'm so glad I didn't."
After that initial interaction, the two would soon have their first date. They spent it at a park in Fairview Heights.
"We talked about common values and discovered our lives were similar," she said. "We really connected."
While the couple definitely got closer that summer, Elliott would eventually have to leave Illinois and Toya. Elliott was continuing his education at Tennessee State University in Nashville.
"He had to go back to Nashville," Toya said. "We knew we could make a long-distance relationship work."
It was now the summer of 2009, and Toya and Elliott were once again reunited back in Illinois. On this particular day, they were headed to the V.P. Fair in downtown St. Louis. They boarded MetroLink at the Fairview Heights MetroLink Station to get to the festivities. They visited a few booths, enjoyed a few snacks and settled in for the fireworks. It was at that moment, Elliott got on one knee and proposed. Was Toya shocked? Not quite.
"I actually wasn't surprised it happened that night," Toya said. "When we boarded the train, I saw there was an indentation in his pant pocket that resembled a ring box. I knew what it was and had to wait patiently all day until it happened."
After a brief time in Nashville, the couple would eventually make St. Clair County their home. The couple celebrated the birth of their daughter – Elayah – in June 2014, and in February 2017, the family would grow considerably as Toya would give birth to triplet boys – Troy, Davis and Elliott.
"I'm so grateful for that train ride," Toya said. "It was the first of many journeys together."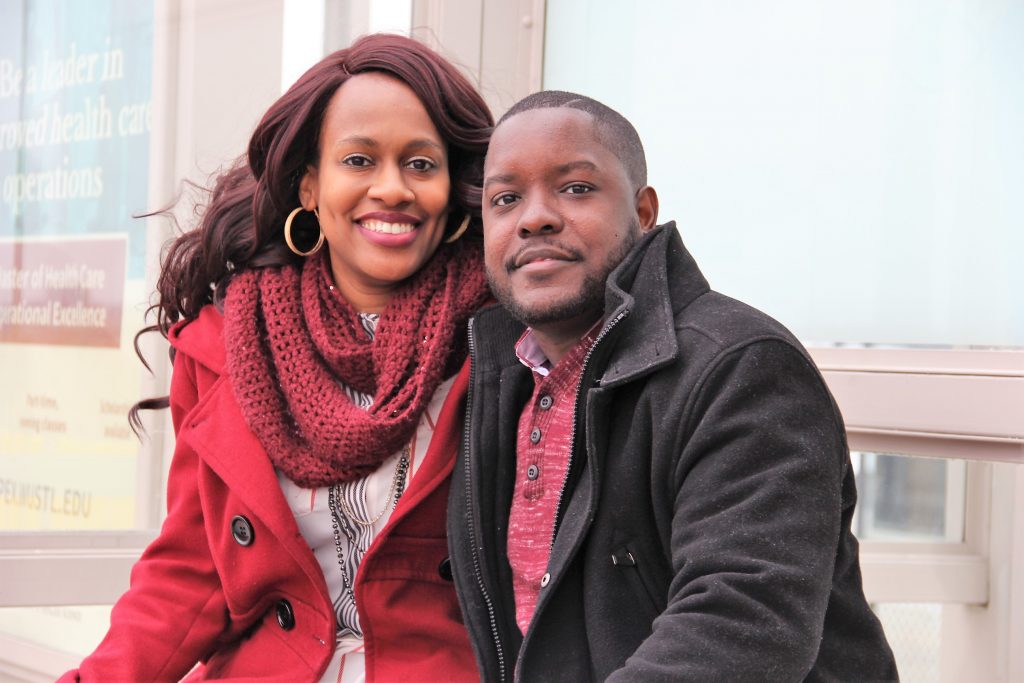 Return to Blog