May 10, 2019
Flashback Friday time!
Today's photo pictures the Delmar Station, Wabash Railway Company in 1941. The station still stands vacant and is owned by Washington University. The railroad followed some of the same tracks as the modern day MetroLink in St. Louis and took passengers to many cities in the Midwest and beyond.
Interestingly, I came across a 1947 ad touting the new escalators at the station. See below.
.Have a great weekend!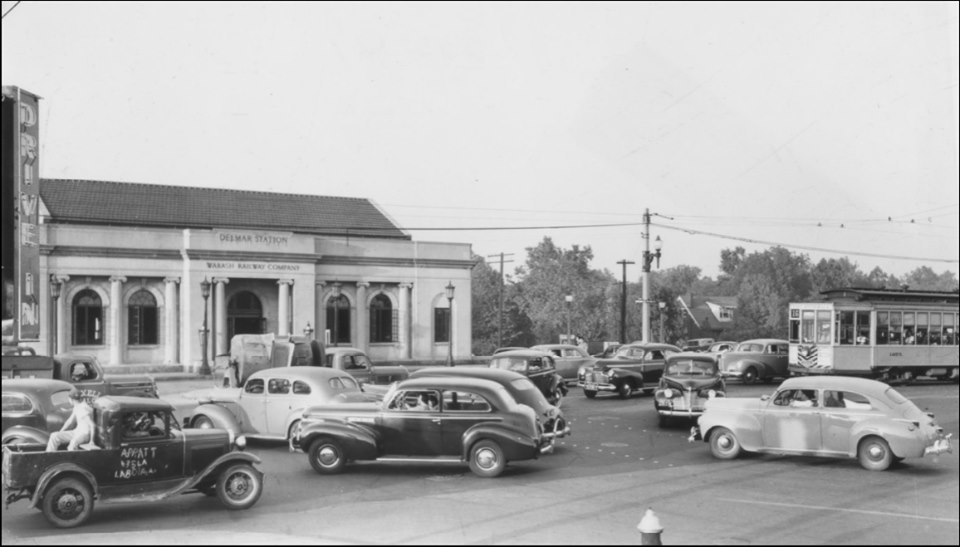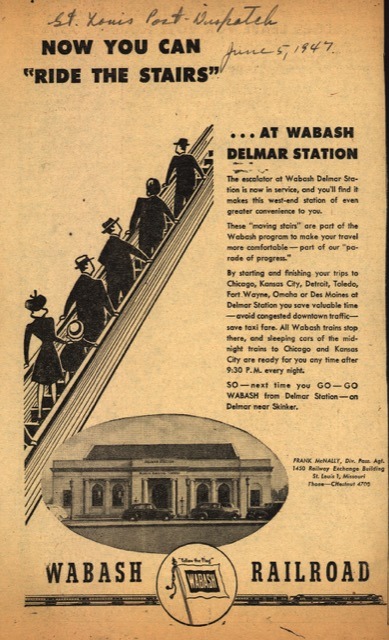 Return to Blog
Categories:
Flashback