February 13, 2019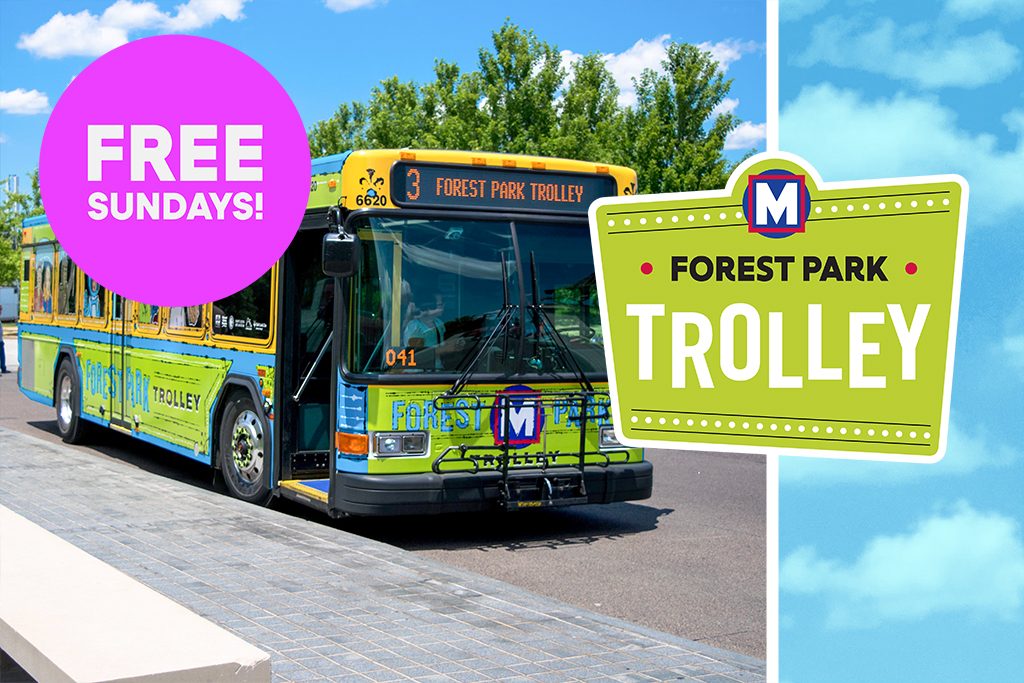 The #3 Forest Park Trolley has been rolling in the accolades lately, posting a surge in ridership and receiving national recognition.
The Forest Park Trolley, which provided seasonal service last year from May 1 to September 9, saw ridership increase 19 percent from 2017 to 2018 to more than 50,000 riders.
Last year, the Forest Park Trolley offered free rides on Sunday, making it even easier to visit all of the attractions the 1,300-acre park has to offer. Feedback from riders and park attractions was overwhelmingly positive as the free Sundays attracted new riders to the trolley and to Forest Park.
In addition to free rides on Sunday, Metro Transit rolled out a new, innovative ad campaign that encouraged ridership on the Forest Park Trolley. This campaign received the attention of the American Public Transportation Association, which awarded Metro Transit a 2019 AdWheel award, one of the top honors in the public transportation marketing industry.
The Forest Park Trolley service is a partnership between Forest Park Forever, Metro Transit, the Missouri History Museum, the Saint Louis Art Museum, the Saint Louis Science Center, the Saint Louis Zoo and the City of St. Louis Department of Parks, Recreation and Forestry.

Return to Blog